10 Things Your Realtor Won't Tell You – but Should! [PART I]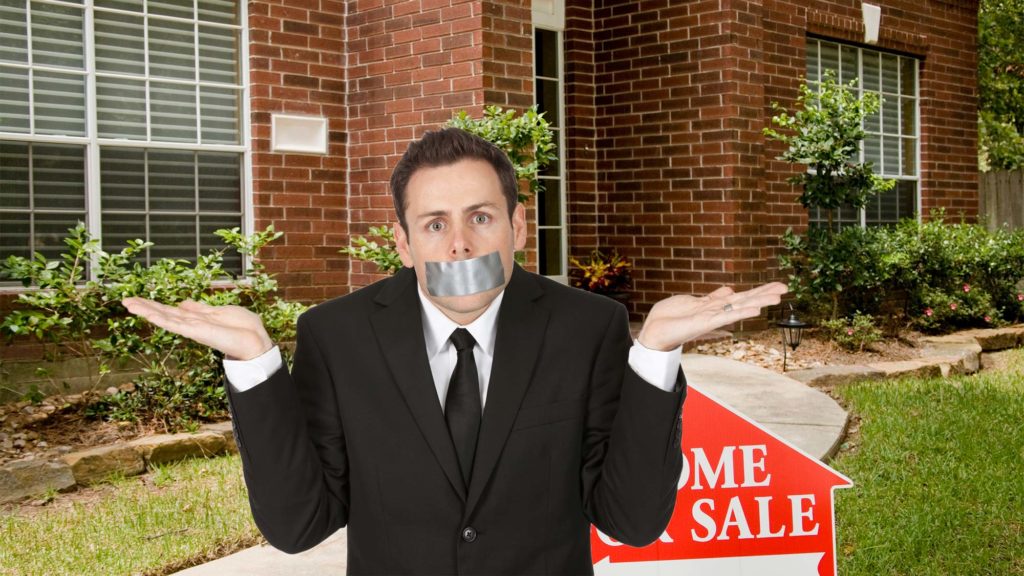 As long-time industry pros, we know that West Chester and Liberty Township real estate agents need to strike a delicate balance. On one hand, they need to be truthful and straightforward. On the other hand, there are some subjects they don't want to broach – especially if it might offend a client.
Makes sense, right?
So if you're wondering what your real estate agent isn't telling you, wonder no longer! We've put together a two-part series that looks at the most common things your West Chester or Liberty Township Realtor won't tell you. We're going to start with five things targeted towards buyers, followed by an article next week on five things realtors don't typically tell their sellers.
[PART I]
Five Things a Realtor Won't Tell Their Buyers
"I don't actually know this market!"
When you're shopping for West Chester and Liberty Township homes for sale, it's important to work with a real estate agent who knows the local market. They should know the ins- and outs of the neighborhood, from comps to list and sales prices. They should also be familiar with the school district, local businesses, and events or other activities that make the neighborhood a great place to live.
No real estate agent will brag about their lack of local knowledge, so it's up to you to dig a little deeper. Always interview agents and ask probing questions, such as: How did you become familiar with this neighborhood? How many homes have you sold in this neighborhood? What's the most expensive home that's sold in this neighborhood over the past year? This is a great way to gauge the agent's familiarity with the West Chester or Liberty Township submarkets.
"I probably can't get you your dream home."
Many Realtors will beat around the bush, telling you that they can find you the "perfect" property – your dream home. Yet in our experience, most people have a wish list longer than their budget can accommodate so unfortunately, even the most-qualified agent won't be able to find you your dream home. That's why it's important to prioritize your "must haves" when shopping around for West Chester and Liberty Township houses for sale.
"Be prepared to spend more than you think."
The West Chester and Liberty Township real estate market is as hot as ever. There's limited supply and an abundance of buyers. This means bidding wars have become all the more common. We often see homes trading for 10-15% over the asking price. This is a hard pill for buyers to swallow. In our opinion, it's best to be upfront about the issue and bake in that additional 10-15% into your budget so you can plan accordingly.
"Cash is king."
One thing most buyers don't understand (and most Realtors don't take the time to explain) is that your mortgage is usually contingent upon the bank's appraisal. For instance: say you qualify for a $300k mortgage and decide to buy a property worth $250k. The bank won't necessarily extend a loan to you just because you can afford it. Instead, the loan is based on the value of the property. (This is because if the bank ever needs to foreclose on the property, they don't want to own a property worth less than the value of the home.)

So that means… cash is king. This is true for a few reasons. First, using the example above, buyers with cash can usually pay the difference between the maximum loan amount and their planned purchase price. So, if the bank is only willing to lend $220k based on the value of the home, someone can still buy a $300k home – they just pay the difference in cash.
Second, cash is king because it eliminates the uncertainty around getting a loan to begin with at all. The loan process can take time, and some sellers don't have time to kill. It's a cleaner process to sell West Chester or Liberty Township real estate for cash, which makes cash offers more compelling to sellers.
"Your attorney is your best line of defense."
Sure, your West Chester or Liberty Township real estate agent will take you from property to property. They'll help advise you on the local market, and will help you negotiate your offer. But from there, once your offer is accepted, it's really your real estate attorney that does most of the heavy lifting.

Finding a good real estate attorney should be at the top of the list for anyone in search of West Chester or Liberty Township homes for sale. Your real estate attorney will review all documents with a fine-toothed comb to protect you. They'll discuss your legal options with you, modify transaction documents, and in some cases, facilitate the closing process for you. Your real estate attorney actually wields far more power than your Realtor – even if your Realtor will never admit it!
Finding a Great Real Estate Agent
Finding a great real estate agent can feel daunting. There's so many to choose from – how are you supposed to decipher the "good" from the "okay" from the "stay away!..."?
It's no easy task. But as a team with years' of experience in the West Chester and Liberty Township real estate market, we're here to help. We believe in being straight-forward and honest with our clients. If you're looking to get started with a straight-shooting real estate agent, give us a call today!