5 New Reasons to Buy a Home at a Local Country Club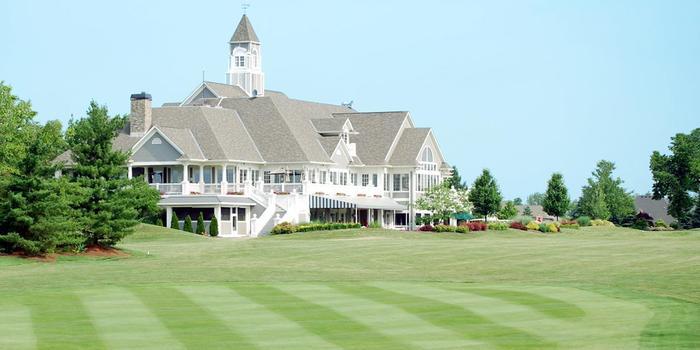 For many years, Millennials and other young professionals shunned the country club lifestyle. Although there are several beautiful golf courses and country clubs in the West Chester and Liberty Township area, young people haven't wanted to pay up for the membership.
This trend isn't exclusive to young people living in or around West Chester and Liberty Township, OH. A 2014 study commissioned by the National Club Association found that club membership was down 20 percent from 1990.
Millennials have good reason for not wanting to shell out for a golf course or country club membership. The fees can add up to tens of thousands of dollars per year! Who can afford that when they have student loans and other debt hanging over their heads? It certainly makes saving for a mortgage that much more difficult!
Another reason Millennials have shunned membership is because country clubs often have a stuffy reputation. They've historically barred certain races, classes and ethnicities from joining. For lack of a better description, many of these clubs were perceived as an "old boys' club" for the white, wealthy and older generations.
BUT — that's all starting to change. Country clubs have made great strides toward becoming more inclusive. Now, several clubs are making a direct appeal to Millennials, many of whom are prospective buyers of the homes located on their premises.
If you've shunned the notion of buying a home for sale at a West Chester or Liberty Township country club, here are a few reasons why it may be time to reconsider:
1. Nowadays, you don't even need to golf. Jeff Morgan, CEO of the Club Managers Association of America, calls today's country club "a family-centric activity center, with golf as potentially [just] one of the activities or assets or experiences that are offered to members."
2. Country clubs have started programming really, really fun events. Millennials are experience driven, and have proven willing to pay up for unique experiences versus buying "stuff," which makes living on a West Chester or Liberty Township country club so much fun nowadays. Besides the standard offerings like tennis and swimming, clubs are adding activities that are a little more social and casual, like burger and beer nights and wine tastings.
3. Country clubs are increasingly placing an emphasis on health and wellness. To draw Millennials, many clubs are starting to feature more non-golf amenities—especially health and wellness options like gyms, personal trainers, and yoga classes. Tradition Golf Club in La Quinta, California, reported that its fitness center had hosted "guest lecturers on a variety of health topics as well as [being] the kickoff point for biking groups, and planned area hikes."
4. West Chester and Liberty Township country clubs can be a great place to raise a family. Kim Christensen, age 29, knows this first hand. "The majority of my close friends are ones I've known since I was five years old at the country club," she said. "I think belonging to a club allows children to form close friendships that don't change the way they do in schools, with different classes, teachers, cliques. I also think it instills a level of respect into children from an early age. They learn how to behave and interact with adults earlier." She doesn't have kids just yet, but wants to look at homes for sale at a country club for when she does.
5. Memberships are becoming more affordable than ever. Many golf courses and country clubs are doing away with initiation fees or offering staggered plans to younger generations. For instance, a membership might be 50% less for someone aged 21-30 and 40% less for someone aged 31-40. Some clubs are even offering a free year's membership in an effort to lure younger adults. As icing on the cake: if you buy a home on a club in the West Chester or Liberty Township area, your membership is often free!
So, are you sold on country club living just yet? If not, we always recommend talking to someone who lives on a country club to get a sense for how they like it.
If you're ready to start shopping for country club homes, give us a call! We often come across homes for sale at Wetherington Golf & Country Club right here in West Chester. There are other country clubs and golf communities in the region that we'd be happy to introduce you to as well. As always, no obligation!