6 Signs That You Have a Bad Realtor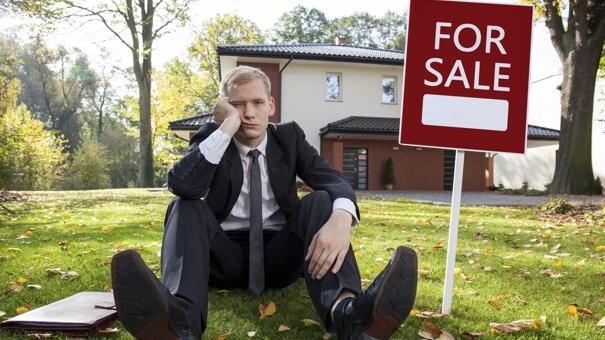 There are dozens of real estate agents in the West Chester and Liberty Township region – so how do you know if yours is doing a good job?
After all, the last thing you want is to be stick with a self-involved agent that comes off as too busy to care, too arrogant to listen to you, or too eager to coerce you into purchasing a home that isn't right for you. If your agent seems disorganized, unprofessional, or even just a bit "off," read on!
Here are six ways to tell if it is time to put your house hunt on hold while you shop for a new West Chester or Liberty Township realtor instead.
Your agent is unresponsive.
While you shouldn't expect your agent to be on call 24/7, he or she should at least respond to your calls, emails or text in timely fashion (within a few hours or by the next day, if contacted at night). This is especially important during the early stages of your home search. When you first set out to shop for West Chester and Liberty Township homes for sale, you will likely have many questions. Your agent should be responsive.

Your agent isn't listening.
The very first meeting with your West Chester or Liberty Township realtor should feel a bit like a counseling session. You should feel confident that your agent is asking all of the right questions, and really listening to your answers. This will tell you if he or she is really along for the ride, or if they're just paying lip service to you to get you signed on as a new client. Be sure your agent is asking thoughtful questions like: What's your timeframe to buy or sell? Have you worked with a real estate agent before, and what was that experience like?

Your agent is inexperienced.
It's important to find an agent that works on a full-time basis. There are lots of professionals out there who got into real estate as a part-time basis, and those who work a limited schedule are naturally less up to speed on what's happening in the market. You want to work with someone who has robust knowledge of your local market, local laws, and someone who is committed to the profession beyond just a hobby. You really want to find someone who has made selling real estate their career. Be sure to look at a realtor's resume. Are the brokers they've worked with credible? Get in touch and find out whether they'd hire this agent again. And always, always be sure the agent's state license is active!

Your agent is unprofessional.
Is your agent disorganized? Canceling appointments on short notice, or showing up late to those he keeps? If this sounds like your agent, it's time to find another one! This behavior is unprofessional and sends the wrong message to everyone involved. Another tip-off that your agent is unprofessional: he's asking you to work directly with his assistant (who may or may not be licensed to sell real estate in West Chester and Liberty Township!). You want to be sure you're working with the utmost professional when it comes to making such a large financial decision like buying or selling a home.

Your agent makes YOU uncomfortable.
A good West Chester or Liberty Township real estate agent should be able to put you at ease when buying or selling a home. He'll prepare you for the process and pay attention to all details along the way. If you find yourself lingering too long at showings, or viewing homes you don't even like (or don't fit within your budget or search criteria), you might feel uneasy with your realtor. Another red flag: if your agent is making disparaging remarks about homes (there's a difference between being rude and offering constructive criticism), or making condescending remarks toward you and putting your ideas down – it's time to find a new realtor.

Your agent hasn't done his homework.
The West Chester and Liberty Township real estate market is as hot as ever, which means buyers are expected to compete for the homes they love. You need to be able to move quickly, and in order to do so, your agent needs to be prepared. He should really know the market you're interested in buying in. He should know local comps. He should be sure you have your financial ducks in a row so you can line up financing. He should have a roster of home inspectors on call that you can tap into to meet the terms of your offer. If your agent hasn't done his homework, he won't be able to help you compete in today's market. Time to find a new agent.
If any of these tell-tale signs describe your realtor, you might want to consider finding someone else. You're under no legal obligation to stick with the original agent you've hired, particularly if they aren't performing as promised.
Looking for a new agent? Give us a call. As one of the top real estate agencies serving West Chester and Liberty Township, we have worked with numerous buyers and sellers alike to provide top-notch service for our clients. We'd love to show you what we have to offer!