7 Questions to Ask Before Making an Offer on a West Chester or Liberty Township Home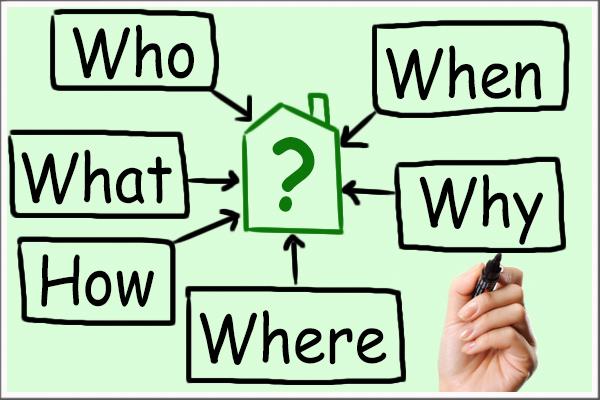 It might not seem like it just yet, but spring is right around the corner. That can only mean one thing: West Chester and Liberty Township, OH real estate activity is about to pick up again!
We expect this year's market to be just as strong as it was this time last year. Inventory is still incredible low, and buyers are begging to get into the West Chester or Liberty Township home of their dreams. Sound familiar?
But, take our advice… Once you find a West Chester or Liberty Township home that you love, don't rush into making an offer. Over-eager buyers often overlook important details. They're ready to pack their things and make the home their own. It's natural to be excited about finding a great property, but don't submit that bid just yet.
Even if your initial home tour went swimmingly, things aren't always what they seem. Before putting in an offer (which is a legally binding contract!), be sure you ask the following questions:
What are the property taxes? The price of the home doesn't necessarily tell you much about local property taxes. Your mortgage will be your largest monthly expense, but local taxes can add up quickly too. Get a handle on how much you'll be expected to pay in taxes each year. Ask your West Chester or Liberty Township real estate agent if you might be eligible for any exemptions.


Is there a homeowners' association? Many West Chester and Liberty Township homes are part of a homeowners' association. There's a fee associated with being part of an HOA, and sometimes this fee is hundreds of dollars each month. Be sure you understand the benefits provided by the HOA as well as any HOA rules and regulations.


How's the neighborhood? Real estate agents are limited in what they can say about a neighborhood. The Federal Fair Housing Act of 1968 prohibits real estate agents from steering prospective homebuyers or renters toward or away from a community based on race, color, national origin, religion, sex, disability or family status. Voicing an opinion about a neighborhood, even unconsciously, such as "this is a great neighborhood for young families" might be considered a violation of the federal law.

But that doesn't mean you shouldn't do your own homework. There's plenty of information online. A quick Google search will tell you about local crime rates, the quality of schools, and the general demographic profile of the area. Your West Chester or Liberty Township realtor can fill in the blanks by offering information about nearby amenities such as grocery stores, restaurants and parks.


What's coming down the pipeline? Up-and-coming areas can be a great place to buy, as home values are likely to rise. Ask your West Chester or Liberty Township real estate agent about any planned improvements in the area (such as a new business park, shopping center, or major infrastructure upgrades).

You should also gauge whether there's any new housing development in the pipeline. Is the area growing or contracting? Are new homes being built? What are the characteristics of those homes? An influx of new development can impact local property values.


How much do utilities cost, on average? Ask your West Chester or Liberty Township real estate agent to request information from the seller or the seller's agent about the average cost of water, gas and trash bills. Figure out what options you'll have for cable, internet and other services if you were to buy this West Chester or Liberty Township home for sale. These costs should be factored into what you can afford to buy. The last thing you want is to feel "house rich" and "cash poor" after buying your new home!


How long has this West Chester or Liberty Township home been on the market? If the home has been sitting on the market for some time, you'll want to know why. Maybe the seller is difficult. Maybe the home is overpriced. Whatever the case may be, you want to be sure there's not some major defect that you're unintentionally overlooking.


What's motivating the owners to sell? People sell their home for all sorts of reasons. Maybe they took a job elsewhere and need to relocate. Maybe they're getting divorced. Maybe they're looking to cash out and downsize. Knowing the sellers' motivation can give you incredible leverage when putting in an offer on the West Chester or Liberty Township home of your dreams.
Searching for West Chester and Liberty Township homes for sale is both exciting and daunting! Given the limited inventory, we totally understand why people are eager to jump when they find a home that seems like it meets their needs. But it's important to do your due diligence beforehand. These questions will help you make the best decision for your household and budget.
If you're just getting started with your home search, give us a call! Our agents have a strong understanding of the West Chester and Liberty Township real estate market and will be able to answer all of your questions with ease. Contact us for a no-obligation consultation today!