Prepping Your West Chester or Liberty Township Home for Winter Cold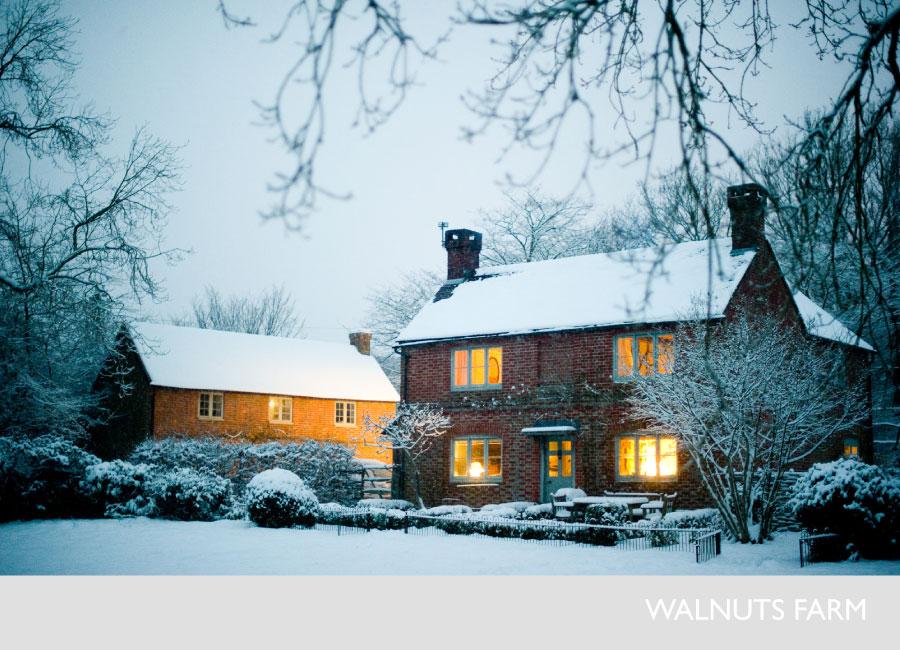 With Thanksgiving in the rear-view mirror, it's only a matter of time before the temps drop in the Cincinnati area. This is great news for ski bunnies and snowmen building extrordinaries – but for homeowners, this means bracing for the impacts extreme cold can have on their West Chester and Liberty Township homes for sale.
Here are a few critical things to do before the first arctic tundra rolls through.
Be sure all fall maintenance is buttoned up. If you haven't done so already, now's the time to finish all fall maintenance at your West Chester or Liberty Township home. Clean the gutters, inspect the HVAC systems, close outside faucets, store patio furniture, etc.

Create a "To-Do" list. Outline the repairs that you want to make over the next few weeks before the first bout of really cold weather sets in. This may include insulating the doors in windows at your West Chester or Liberty Township house, wrapping basement pipes with electric heating cords, or stocking up on new shovels and ice melt.

Be sure you have sufficient heating fuel. Be sure oil and propane tanks are filled, gas lines are functioning properly, and stock up on dry, seasoned wood at homes that use a fireplace or wood-burning stove. All fuel-burning equipment should be vented to the outside and kept clear; be sure to clean and sweep chimneys before use and always have a carbon monoxide detector installed.

Keep fire extinguishers on hand. If you're thinking of listing your West Chester or Liberty Township home for sale, the last thing you want is an unexpected fire! Fires are more common during the winter than any other season, with people turning to wood fires, candles, stoves and space heaters for heat during the extreme cold. The air is especially dry during the winter so fires can spread easily. Every homeowner should be sure to have a fire extinguisher on hand.

Prepare an emergency kit. The emergency kit should at least include rock salt, snow shovels and a hairdryer that can be used to unfreeze pipes (you might also consider keeping a small blow torch handy, as this speeds up the thawing process!). Stock up on kitty litter if you have pets, bottled water, a few flashlights and warm blankets just in case you lose power. If you have a generator, be sure you have enough propane to keep it running until the power is back up and running.

Winterize your vehicle. OK, so this isn't exactly related to prepping your West Chester or Liberty Township home for extreme weather—but nevertheless, now is a good time to prep your vehicle for the winter too. Check antifreeze levels, replace fuel and air filters, swap out and install snow tires, and check your oil level and weight. Heavier oils do not lubricate as well during low temperatures and tend to congeal easily.

Review your insurance policy. Anyone who owns West Chester and Liberty Township real estate is encouraged to review their insurance coverage every year. Be sure your insurance coverage is enough to cover any major structural issues that could be caused by weather damage. For instance, your policy may cover the fair market value of a new roof, but fair market value declines over time through depreciation. Instead, you may want to look at policies that offer replacement cost coverage.
Don't forget – people on the market for West Chester or Liberty Township homes for sale want to tour properties that are well maintained, and this means winterizing your home properly. If you've taken all of the steps above, you should be in pretty good shape for the winter season.
With all luck, this will be a relatively mild winter. And a mild winter makes for a great real estate season!
If you're in the market for a new home, contact us for a no obligation consultation. We're always happy to throw on some boots and show you some West Chester and Liberty Township houses for sale, rain or shine!