Why West Chester and Liberty Township Homebuyers Should be Cautious of Escalation Clauses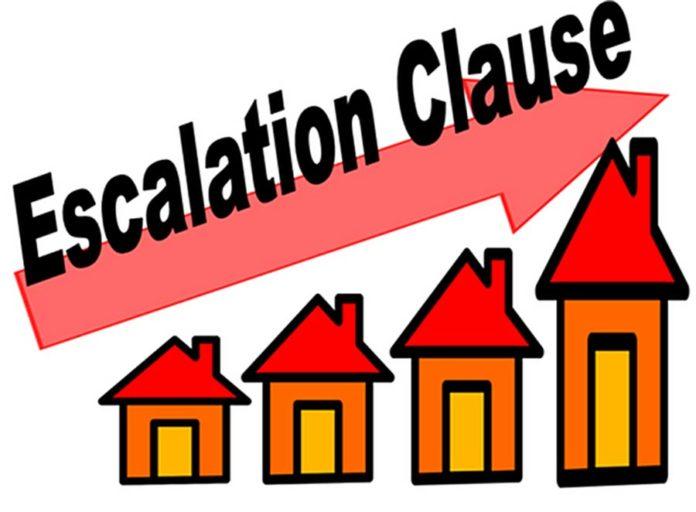 Despite the strength of the West Chester and Liberty Township real estate market, escalation clauses seem to have lost some of their luster with sellers – even though they're a tool that buyer's agents commonly use.
While we think that escalation clauses can still be an effective way to land a deal, we believe that buyers should use caution. If not used properly, escalation clauses can backfire.
Let's take a step back. What exactly escalation clause?
An escalation clause is when you, as the buyer, make an offer to purchase that escalates the offer by a certain amount up to a specific dollar amount. For instance, you might make an offer on a West Chester or Liberty Township home for sale for $750,000 but then include an escalation clause that says you'll be willing to pay $5,000 more than the highest bidder up to $800,000.
Some buyers think that this shows their seriousness about wanting to buy the house.
Unfortunately, some buyers miscalculate how the sellers will perceive their initial offer. Using the example above, the sellers may look at that as a $750,000 offer – not a $800,000 offer. Because in reality, unless they get another offer for up to $795,000, then the $800,000 "offer" isn't really a real offer. It's really just for show.
Sometimes it can be perceived as being "too cute". When you're in a competitive market, other buyers are most likely making real offers with reasonable terms, games not included. Most sellers will ask you to come back with your single, highest and best offer, in which case, you should decide what the highest price is you're willing to pay—put your best foot forward—and call it a day.
This is particularly true if your initial offer is lower than the asking price, especially if it's significantly lower than the asking price. A low-ball offer with an escalation clause tells a seller that you think they've overpriced their home, that it's not worth it, but if need be, you're willing to pay incrementally more to snag the deal from other homebuyers.
That said, escalation clauses, when used correctly, can be attractive to sellers. Some sellers take comfort in knowing they haven't left any money on the table, and that the offer they take is the bet they're going to do.
Escalation clauses must be used judiciously, however, and are not necessarily all that it takes to win the day because price is not the only consideration when it comes to deciding which offer best meets the seller's needs. Terms matter, too.
We wouldn't rule out escalation clauses entirely, but we certainly believe buyers should proceed with caution when looking at West Chester and Liberty Township homes for sale.
There are other ways to make your offer competitive. Interested in learning more? Give us a no obligation call today. As one of the leading real estate agencies serving West Chester and Liberty Township, we'd be happy to sit down with you and talk through your options!