7 Reasons Why Other West Chester and Liberty Townships Homes Selling Before Yours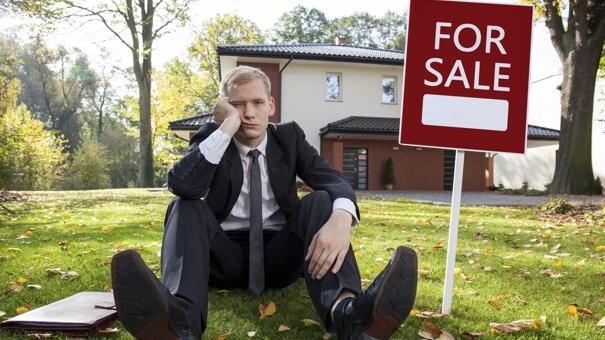 If you've been trying to sell your West Chester or Liberty Township home for a while with no luck, don't chalk it up to bad market conditions. Truth be told, the local real estate market is still incredibly hot.
So what gives?
Here are 7 reasons why other West Chester and Liberty Township homes for sale are selling before yours.
Price. When looking at West Chester and Liberty Township homes for sale, many people begin their search by filtering first for price. This doesn't necessarily mean they're going to BUY the home with the lowest list price – it just means when comparing homes, they're going to buy the home that they perceive to be the best value.

But price is just one indicator. For instance, we recently saw two West Chester homes for sale in the same neighborhood. They were similarly priced, with one priced just $30,000 more than the other. The more expensive home wound up selling in less than a week, while the less expensive home still sits on the market. That comes as no surprise to us. The more expensive home was significantly larger, had a nicer kitchen, a private swimming pool and a fully finished walk-out basement. For just $30,000 more, the buyer could get much more bang for their buck.

Size & Layout. Size matters a lot to buyers, but oftentimes the layout matters even more. Every buyer has a different preference when it comes to the size and layout of a home. Some want an open first floor layout. Others want a smaller, easier-to-maintain single-floor home. So if your neighbor's West Chester or Liberty Township home sells before yours, it could be due to the size and/or layout of your home.

Location, location, location! It's the most overuse adage in real estate, but for good reason. Home buyers can demolish a home and rebuild it, but they can never change the location of the lot. For the right price, some buyers don't mind backing up to a busy road or powerlines running alongside their yard. Others are more selective. Some are even so specific as to wanting a corner lot as opposed to having neighbors on either side (and even behind) them. So while a home may be updated and well-priced, it might sit on the market if the location is perceived as less than desirable to prospective buyers.

Condition & Upgrades. The condition of a home and the upgrades it offers matter greatly to home buyers. If your neighbor has just remodeled their home, there's a good chance it will sell faster than yours. Major upgrades like a new bathroom, kitchen, roof, appliances and central air conditioning are huge selling points to many of today's buyers—and many will pay up for these features.
On the flipside, there are buyers looking to tackle a few home renovation projects, and as such, are willing to buy an outdated property. Just be sure to price your home accordingly if you want to lure this pool of buyers.
Access. This is something sellers often overlook. If a buyer can't see your West Chester or Liberty Township home for sale, they won't want to buy it! Some sellers inadvertently limit showings to certain days or times, which may or may not work for the buyer and their agent. It's important to be as flexible as possible when providing access to your home. It's not always convenient (you really shouldn't stick around for the showing), but it can help home sell faster. When selling your home, make sure it's easy for agents to obtain showing instructions and to show it at the buyer's convenience – not yours.

Marketing. First impressions are everything, and nowadays, most buyers begin their search of West Chester and Liberty Township real estate online. If your home doesn't shine in the online listing, it could explain why your neighbor's home sold well before yours.

As the seller, you get to choose your listing agent. Make sure they're putting their best foot forward on your behalf. Are they taking photos with their iPhone, or hiring a professional real estate photographer? Is the description of your home compelling? Is spelling accurate? These factors can influence how quickly a home sells.

Motivating Factors. You might not realize that your neighbors are getting divorced and need to sell their home, or that one of them has accepted a job offer in another town and they need to relocate ASAP. Sometimes there are specific motivating factors that influence a seller to accept early offers, even if those aren't the most competitive offers. A seller who is selling out of necessity is often more likely to negotiate toward the buyer's demands, which is why your neighbor's home might sell faster than you'd have expected (and faster than yours!). Sometimes there's more to the story than just price, location, marketing, etc.
If you're struggling to sell your West Chester or Liberty Township home, give us a call. We'd be happy to provide a free evaluation of your property to gauge why the home hasn't sold, and provide you with advice about how you might be able to sell it faster. We're always happy to chat!