Public Officials Set to Make Liberty Township an Even Greater Place to Live in 2018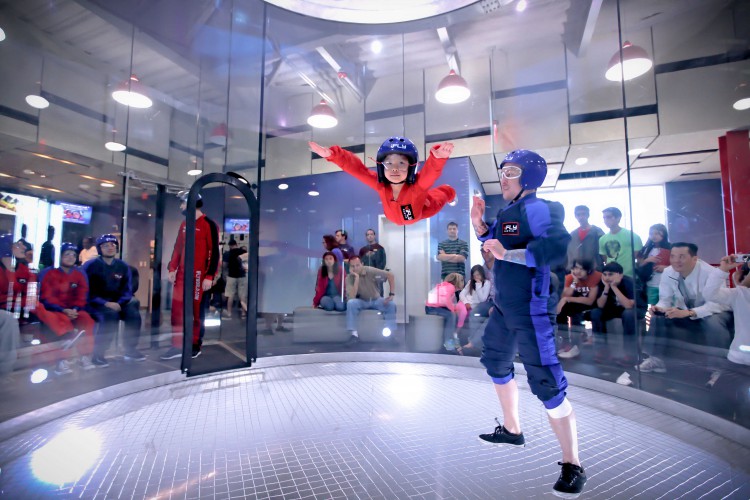 Above: iFly Indoor Skydiving, one of the many businesses set to open in Liberty Township this year
There are already so many reasons to love Liberty Township, from its great retail and restaurants to its best-in-class school district. But Liberty Township officials want to make it an even great place to live in the years to come.
Last month, trustees announced their plans for 2018 – with economic development coming in at the top of their list.
According to Cincinnati.com, Liberty Township officials have prioritized to sets of activities: The first is improving infrastructure. This could include adding an interchange at the intersection of Interstate 75 and Milliken Road or widening Ohio 747. Improvements to Princeton Road are already in the works.
The second set of activities is geared towards attracting and retaining businesses.
An estimated 26 new businesses opened in Liberty Township last year. Another 13 have indicated they'll be opening their doors in 2018. We're particularly excited for iFly Indoor Skydiving to open. The location at Liberty Center will be the company's first in Ohio. Businesses like these attract people from all over the region, and with it, people in search of Liberty Township homes for sale.
While some consider our chances a long shot, the trustees have also put our best foot forward with submitting a bid to Amazon. You may or may not have heard – Amazon is looking to build a massive new headquarters, dubbed "HQ2," and has asked municipalities to apply for the company's consideration. Amazon had a long list of criteria it was seeking for its new mega-complex, and Liberty Township checks many of the boxes.
"When Amazon went out for bids, they had a checklist of things they had to have. They weren't negotiable," says Trustee Tom Farrell. "As we went over that list, Liberty Township checked the box for every single item – multiple airports, parks, walkability, quality workforce. Regardless of what Amazon does, it validates our vision."
Amazon will announce its short list of contenders in the coming months. If Liberty Township makes the cut, it will be a boon for the local real estate market. Just look what's happened in Seattle. Home prices have skyrocketed thanks to the growth of Amazon's local workforce. The company plans to host 50,000 people at HQ2. All of those people would need a place to live. If they chose Liberty Township, we suspect home prices would go through the roof.
We're lucky to have such engaged public officials. The trustees' forward-thinking approach to economic development will make Liberty Township an even greater place to live, work, play and raise a family.
If you're in the market for West Chester or Liberty Township homes for sale, give us a call. We suspect this flurry of economic activity will drive prices even higher over time, making now a great time to buy! Contact us to learn more.