5 Inexpensive Ways to Improve Your Home's Curb Appeal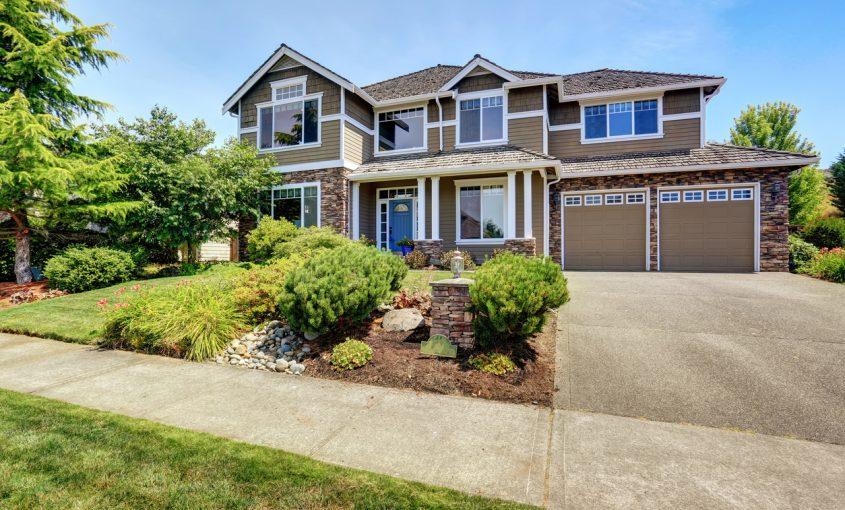 They say first impressions are everything! If you're planning to sell your West Chester or Liberty Township home this spring, it's important that buyers are impressed the minute they pull up. So where better to start than improving your home's curb appeal?
Enhancing your home's curb appeal doesn't need to cost a fortune. Homeowners often think they need to invest tens of thousands of dollars in landscaping before listing their West Chester or Liberty Township home for sale – but that's simply not the case!
Here are a five inexpensive ways to improve your property's curb appeal this spring.
Power wash the exterior.

Over time, dirt and mildew build up on the outside of a home. It happens little by little, so sometimes it's hard to notice how bad it's become. It's amazing what a good scrub-down can do. Rent a power washer and blast all exterior surfaces of your home.

While you're at it, power wash front walkways, outdoor patios, fences, pool decks, and driveways. Not only will power washing help beautify your property, it can also help extend the lifespan of these outdoor element
Power washing is incredibly affordable. Even if you decide to hire a professional, the costs are still really low. On average, it costs anywhere from $100 to $300 to power wash a house. It costs another $80 to $200 to power wash a driveway, and about $250 to $500 to power wash a deck or patio.
Clean up the yard.
Take a step back – literally. Go across the street and look at your West Chester or Liberty Township home. What needs improving?

Start with general yard cleanup. Pick up loose branches. Prune shrubs. Rake leaves and other debris. Mow the lawn. Weed overgrown gardens. Throw down a layer of topsoil or mulch to make flower beds pop. You may have a really pretty outdoor area, but if it's hidden under debris and weeds nobody will notice! These simple fixes will do wonders for the appearance of your property, and often don't cost a time. Just a little time and elbow grease.
Invest in lighting.
Cast your home in a more favorable light with a few lighting techniques. Wall lighting and sconces are a great way to softly illuminate a walkway or entrance.

Be sure not to overdo it with lighting. Fixtures should create a focal point and create a warm, welcoming vibe. Designers often suggest mimicking moonlight: only illuminate your front yard as intense as the moon would on a clear night. It should be enough to cast shadows without looking like a Hollywood movie set.
Add some color.
Make your West Chester or Liberty Township home for sale pop with a few bursts of color. The spring is a great time to add colorful flowers to your front-yard gardens or flower boxes. We also like using hanging plants that accent the front door or walkway.

Another easy way to add a pop of color is by painting the front door. Consider a bold red or deep blue hue. This creates contrast and dimension. Be sure to use a paint that's designed specifically for exterior doors. You'll want a paint that's fade resistant, water resistant, and scuff resistant. It's amazing how much wear and tear front doors take! Top it off with a cheerful doormat that is welcoming and inviting.
Make repairs.

A sagging front deck, unsightly tree stumps or cracked pavement can be a major turnoff. Make these repairs a priority if you want to make a good first impression. Someone may love the idea of having an old stone wall around the property, but if that stone wall is crumbling, people might begin to wonder what other maintenance you haven't stayed on top of over the years.
Now that's it's *officially* spring, there's no better time to invest in a few low-cost home improvements to boost your property's curb appeal. Most of the projects listed above can be accomplished over the course of a weekend for only a few hundred dollars. That time and money can translate into even bigger gains as more people become interested in your West Chester or Liberty Township home for sale.
Interested in learning about other ways to prepare your home for sale? Give us a call today! We've been working with dozens of eager buyers looking for homes for sale in West Chester and Liberty Township, OH. We'd be happy to share some advice as to what they're looking for this season!