One Simple Trick to Sell Your West Chester or Liberty Township Home Faster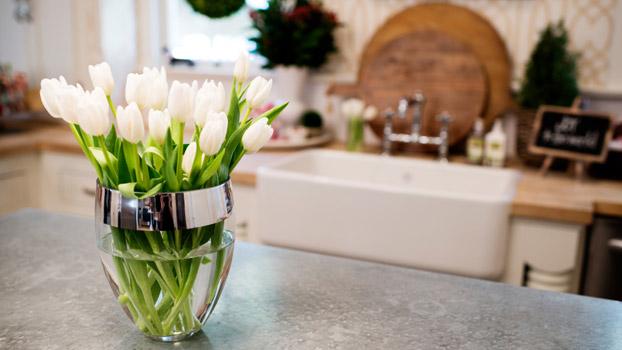 People always assume that selling a West Chester or Liberty home needs to be stressful. Here's a hint: it doesn't. All it takes is a little preparation.
First off, don't listen to all the HGTV shows that tell you the upgrades you need to do to sell your home. Knock down this wall. Remove the cabinets. Replace the countertops. Don't forget about staging!
Sure, all of these things would be nice to do, especially if your West Chester or Liberty Township real estate is a little outdated. But if you're looking to unload your home quickly, it might not be feasible with your timeline – or within your budget, for that matter.
Go back to the basics.
There's ONE thing that you can do that is relatively inexpensive, requires relatively little skill, and is something that you're going to have to do sooner or later anyhow. Except, if you do it now, it'll help sell your West Chester or Liberty Township home faster.
What could it be?
PACK IT UP!
It's amazing what a big difference packing can make. We aren't saying you have to pack everything in your home up today, especially if you're still living there. But if you plan to sell your West Chester or Liberty Township home for sale any time soon, start by packing up all of the things you can live without for the next few months. It will make your home show so much better.
Packing your home for sale is:
Inexpensive.
All you need are some trash bags, packing boxes, and packing tape.

Requires very little skill.
Pick it up and either throw it away, pit it in a box to donate or give away to someone, or put in a box to be stored until you move into your new home. Label all boxes so you know what's what.

You'll be doing it soon anyway.
Seriously, your West Chester or Liberty Township house will sell so much faster once you've packed it up, and you'll need to start packing soon thereafter anyhow – so why not get a head start? Rooms will look bigger. Buyers will be better able to visualize their own belonging in the space. We could go on, but the point it: The sooner you edit what you have, the sooner you'll sell your home.
Take a look below for what a big difference this can make: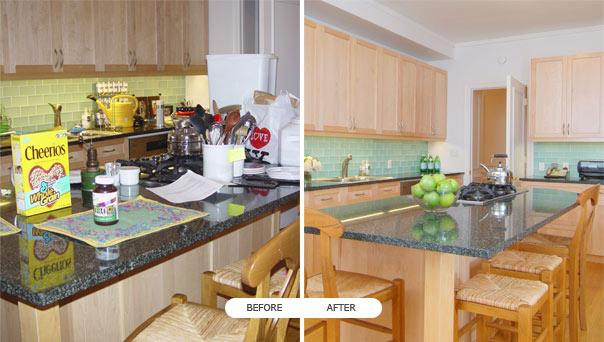 See! Check out that kitchen! It looks so much better once all of the clutter has been cleared from the countertops.
In a perfect world, you'd be able to spend time and money on more professional staging. The walls would be painted a lovely shade of neutral gray/taupe with white trim. Kitchens and bathrooms would be updated and the house would look like it just stepped out of the pages of House & Garden.
But it's 2018. The world is far from perfect. And you're busy. Nobody has time for that.
So when you can't take on professional staging and home renovations, there is ONE thing you can do: PACK UP! Edit the extraneous and let buyers see the possibilities your West Chester or Liberty Township home for sale offers.
Interested in other ways to sell your home quickly? Give us a no obligation call. As the top real estate agents serving West Chester and Liberty Township, we know what it takes to sell your home fast in today's market. We'd be happy to chat in more detail!