Looking for a home in West Chester or Liberty Township? Check out this weekend's Open Houses
Contrary to popular belief, the winter can be a great time to buy a home! With others preoccupied by decking the halls, you can swoop in and land the West Chester or Liberty township home of your dreams – without the stiff competition.
If you're in the market for West Chester or Liberty Township homes for sale, here are a few open houses you'll want to be sure to check out this weekend.
7727 West Chester Road, West Chester
Open House: Sunday, December 10th from 2-4pm
List Price: $159,900 | HOA fee: NONE
Size: 3 bed | 2 baths.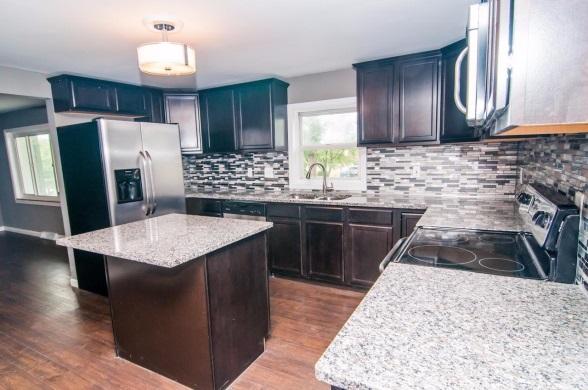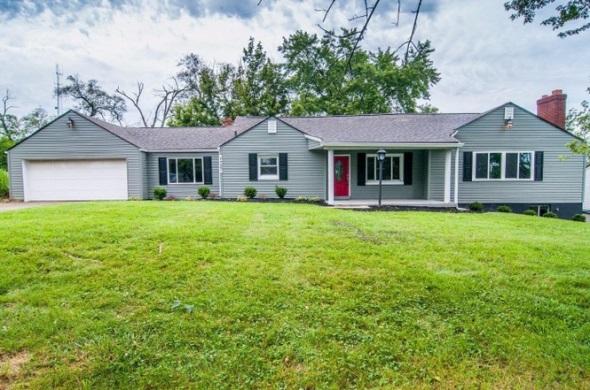 One of the things we love about living in Butler County is that there are West Chester and Liberty Township homes for sale at a range of price points. Take this 3-bed, 2-bath home for example. The ranch style property is modestly priced at under $160k and features all sorts of renovations – front stainless steel appliances to granite countertops, stylish espresso cabinets and modern backsplash. We love the cozy fireplace in the living room, and imagine the ½-acre flat yard would be a blast for kids to run around in this spring!
6701 Liberty Circle, Liberty Township
Open House: Saturday, December 9th and Sunday, December 10th from 12-4pm
List Price: $325,500 | HOA fee: $250/mo
Size: 2 bed | 2 baths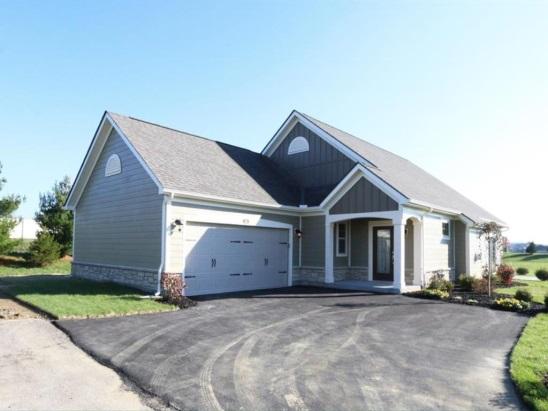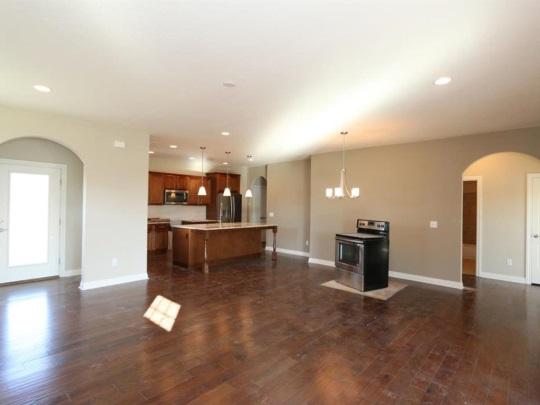 You know how we said you can scoop up a bargain in the winter? Well, here's a good chance to do so! This Liberty Township home for sale has been on the market for more than three months now and appears to be vacant, so we suspect the sellers will be open to negotiation. The detached, maintenance-free ranch condo has a huge finished 4-season porch, hardwood floors throughout the lower level, and giant windows that provide endless natural light. One thing to note about this home, though: the HOA fee is definitely on the higher side. The $250 monthly fee supports a professionally managed HOA, and gives you access to the clubhouse, heated pool, and new workout facility though. Just something to keep in mind as you evaluate your budget.
7021 Keltner Drive, West Chester
Open House: Saturday, December 9th from 12-3pm
List Price: $479,900 | HOA fee $65/month
Size: 4 bed | 3.5 baths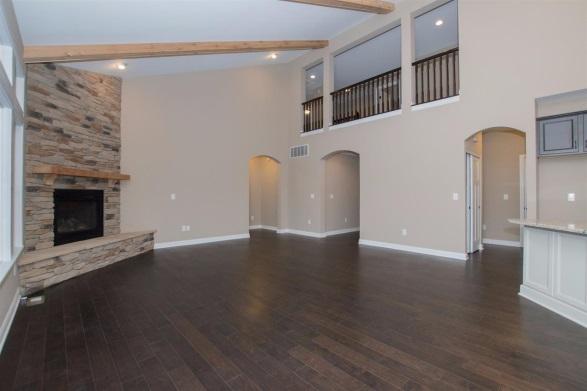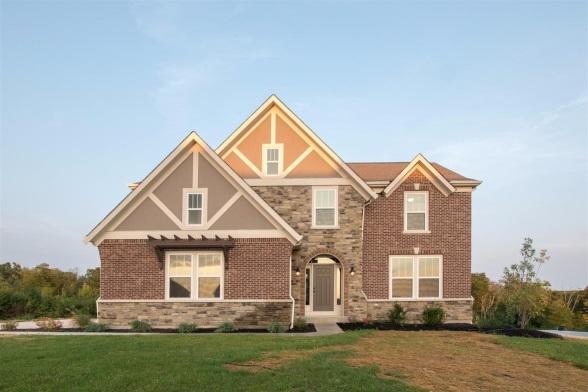 Here's a West Chester home that will knock your socks off! This gorgeous home has been newly constructed by Fischer Homes at the Glenview Farm Estates at Foxborough. We love the fact that this home is a modestly priced $480k – it doesn't cost a fortune like some of the area's newly built properties. This home features the builder's "Blake English Elegance" floor plan – aka, it has big, open rooms throughout the home. Just look at that family room! You'll be hosting holiday parties in no time. This is a great home for anyone looking for single-level living while still having space for families to gather, as the master bedroom is located on the first floor. And by master bedroom, we really mean stunning master retreat that features a spa-like en suite bath.
5340 Snow Valley Lane, Unit AT18B, Liberty Township
Open House: Sunday, December 10th from 1-4pm
List Price: $359,900 | HOA fee $50/month
Size: 4 bed | 2.5 baths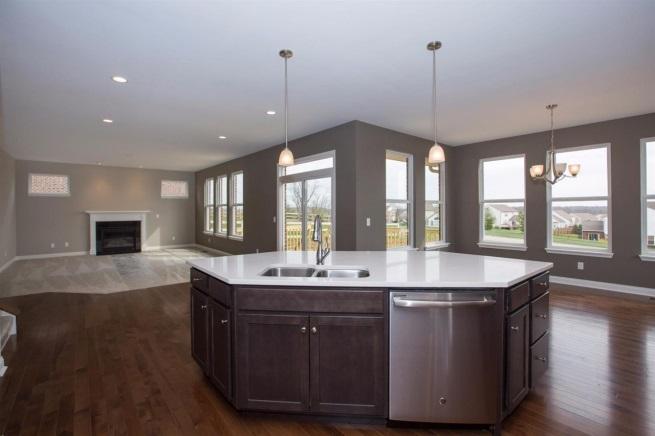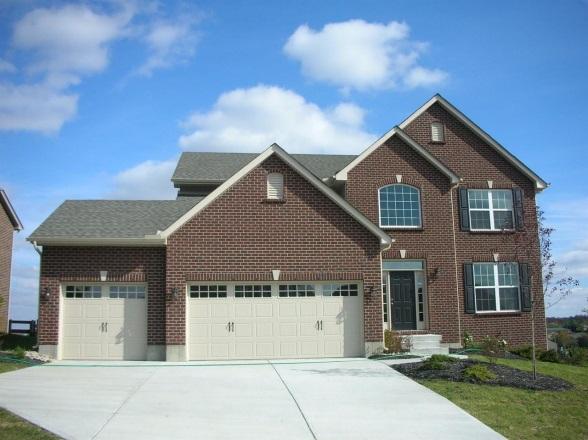 ome on, if this doesn't say winter purchase, we don't know what does! The appropriately named property on Snow Valley Lane is a beautifully designed Schmidt home at The Knolls of Aspen Trails. The 4-bedroom home features an open floor plan, and the unfinished walkout basement leaves plenty of opportunity for families to grow. The three car garage is great for extra storage, and the brick exterior makes for easy maintenance. The builders paid close attention to detail with this home, which features 9-foot ceilings, quartz countertops, hardwood kitchen floors, crown molding and individual coat lockers. Get ready to snuggle up to the gas fireplace once the snow falls on Snow Valley Lane!
*****
These are just a few of the standout West Chester and Liberty Township homes for sale with open houses this weekend. There are several others. By our estimates, there are at least 11 open houses scheduled to take place this weekend in West Chester and another 18 open houses in Liberty Township.
If you're ready to take a break from Christmas caroling this weekend, we'd be happy to tour a few of these open houses with you. As one of the top real estate agencies serving West Chester and Liberty Township, we have an unparalleled pulse on the market. Real estate may slow down during the winter months, but for our homebuyers, things are just heating up!
Give us a shout for a no-obligation conversation to learn more about how we can help you achieve your home buying goals.