Today's Relationship Advice (But Not That Kind!)
How to Determine Which Real Estate Agency Relationship is Right for You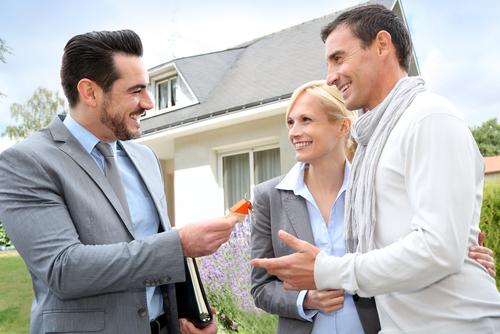 You probably don't think to run to your West Chester or Liberty Township real estate agent for relationship advice—and we don't blame you! But hear us out.
Most people have no understanding of real estate agency relationships and how they can affect a transaction. We're here today to provide some relationship advice for people on the prowl for West Chester and Liberty Township homes for sale.
Here's what you need to know:
Agency relationships may vary by state, but in Ohio, five types of relationships exist:
Exclusive Buyer Agent: This means that the buyers have chosen a specific broker to represent them (and only them) in the real estate transaction. Buyer's agents typically help buyers locate properties, tour properties and then negotiate with the sellers on their behalf. This is important because if a buyer has a bottom line (e.g. willing to spend up to $300,000), only the Buyer's Agent knows this and can negotiate within those parameters to land their clients the best deal.

Exclusive Seller Agent: This is when the Seller's Agent represents the sellers and is the person responsible for "listing" the property on the MLS database. A Seller's Agent markets the home, reaches out to Buyers' Agents and will host open houses for the property. As may be expected, the Seller's Agent's loyalty rests with the sellers (and only the sellers)—they will negotiate to get the highest price and best terms for their clients. Seller's Agents are sometimes referred to as "Listing Agents."

Split Agency: This is when a brokerage lists a property as a Seller's Agent and acts as a Buyer's Agent on other companies' listings. On in-company transactions where to agents are involved, each agent represents separate clients. In these situations, the agent is expected to represent his client dutifully without sharing information with others in the company.

Dual Agency: In this situation, the same agent represents both the buyer and the seller in the same transaction. Dual Agency is only allowed when both the buyer and seller provide written consent that they are aware of the relationship and agree to have the agent represent both parties. When Dual Agency exists, the agent must be neutral and represent both parties' interests equally for the duration of the transaction. Dual Agents must keep any information about price, terms and motivation for pursuing a transaction confidential, unless their representative instructs them (in writing) otherwise.

Split Agency/No Dual Agents: This last form of relationship is when a brokerage lists property, represents buyers and practices split agency but never acts as a dual agent. If a buyer client wants to purchase a property listed with his agent, the agency relationship with the buyer is terminated and the agent only represents the seller. This policy tends to be adopted when agents do not feel comfortable with dual agency.
According to Ohio law, ALL real estate agents must give every potential homebuyer their company's "Consumer Guide to Agency Relationships" BEFORE showing you any West Chester or Liberty Township homes for sale. This is because state law stipulates you have the legal right to know who the agent is representing first. Visit the Ohio Division of Real Estate to learn more.
So which type of agency should you choose? We always recommend people looking for West Chester and Liberty Township houses for sale use their own Exclusive Buyer's Agent.
In most cases, both the Buyer's and Seller's Agents are paid a commission by the seller, so you should not incur any costs by using your own agent. The benefit to doing so is that you have someone who can truly represent your best interests. In our experience, having a dedicated, loyal agent by your side can make a world of difference.