7 New Year's Resolutions for First Time Homebuyers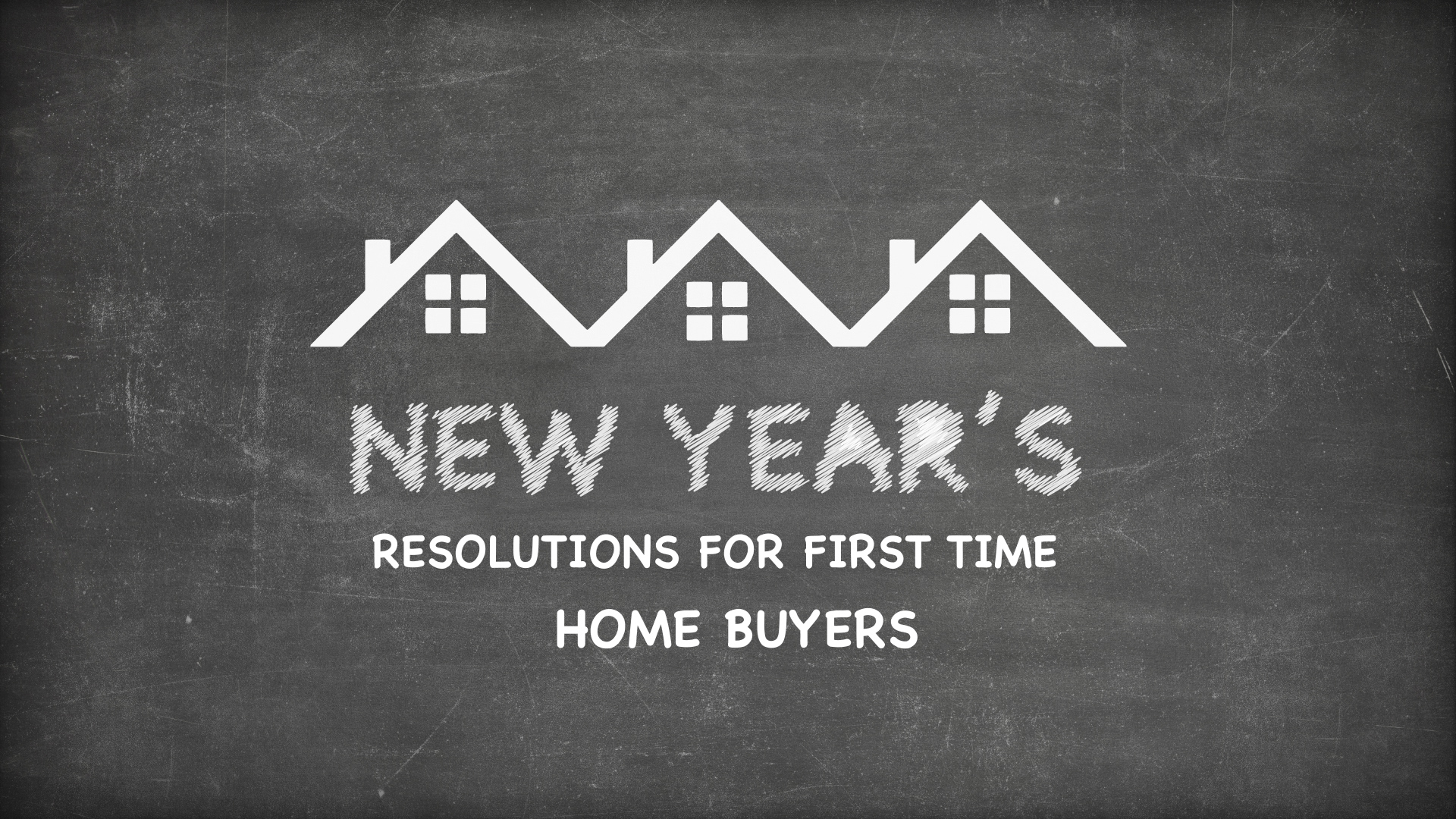 A new year, a new set of resolutions. According to a Nielsen survey, the most common New Year's resolutions have to do with getting in shape. Go to the gym more. Eat healthier. Lose 15lbs.
This year, go against the grain.
Here are 7 homebuyer resolutions for those planning to buy West Chester or Liberty Township homes for sale in 2018.
Pay down as much debt as you can.
Lenders are required to follow strict rules around debt-to-income ratios. The less debt you have, the better terms a bank will be able to give you on your mortgage. If you want to buy a West Chester or Liberty Township home this year, start aggressively paying down your debt. Pay off your car loan. Pay off credit card debt. Refinance student loans into lower rates. Doing so will put you in a better position when it comes time to qualify for a mortgage.
Pad your savings.
Related to the point above, banks will want to see that you have at least 3 to 6 months' worth of living expenses in your bank account. That provides the bank with confidence that, should you lose your job or encounter another large financial burden, you'll still be able to pay your mortgage. It's also good to save up for closing costs, home renovations and/or any unexpected repairs you encounter after buying a West Chester or Liberty Township home for sale.
Monitor your credit score.
Do you know what your credit score is? If not, get a copy of your credit score today! It's free and will provide you with great insight as to how you're positioned when going to apply for a home loan. You've probably heard that interest rates are near record lows – and while that's true, only those with good to excellent credit scores can qualify for those rates. Sing up to get auto-alerts from your credit card company so you can monitor your credit score between now and when you plan to buy a house.
Start compiling relevant paperwork.
We see it happen all the time. People find a house that they love, put in an offer, and then scramble to pull together their paperwork for the bank. It's often a mad-dash and creates unnecessary stress for people looking at West Chester or Liberty Township homes for sale. Avoid that by getting your financial house in order now. Get copies of at least the last 3 years of tax returns, recent bank statements, divorce decrees and other items. This way, when you're ready to get pre-qualified for a mortgage you're in good shape and ready to go.
Determine how much "home" you can reasonably afford.
Before you start looking for West Chester or Liberty Township homes for sale, put together a realistic budget. As a general rule of thumb, we suggest spending no more than 30% of your total income on living expenses. This includes your mortgage payment, taxes, insurance, HOA fees and utilities. Bidding wars are common in today's red-hot real estate market, and the last thing you want to have happen is becoming saddled with more debt than you can reasonably afford. Plan in advance before you start looking at homes with your West Chester or Liberty Township real estate agent.
Explore mortgage options.
We've said it before but it's worth saying again – the average person typically spends more time on social media each day than they do shopping for a home loan. In our opinion, that's insane! The terms of your mortgage can add to or save you hundreds of dollars each month. Start talking to mortgage brokers now to explore your options. You may find, for instance, that you qualify for a larger mortgage if you pay off your car loan now (that happened to one of us, true story!). This will also help you understand how much of a down payment you'll need so you can start to plan accordingly.
Begin a dialogue with a local real estate agent.
As a homebuyer, it generally costs you nothing to work with a real estate agent. Start chatting with West Chester and Liberty Township real estate agents today. Let them know what you're looking for in a home, what neighborhoods you have in mind, and how much you're looking to spend. Even if your timeline to buy a West Chester or Liberty Township home isn't until later in 2018, this at least puts things on your Realtor's radar. He or she can keep an eye out for West Chester and Liberty Township homes for sale that meet your criteria. If a great deal comes along, maybe you'll be able to buy sooner than you expected! Talk with your local real estate agent today – you have nothing to lose.
Don't know where to start? Give us a call. As one of the top real estate agencies in West Chester and Liberty Township, we can guide you through the process.
On behalf of ours to yours, we wish you a happy 2018! We hope this year brings you nothing but health, prosperity and of course… a new home!