7 Ways to Add Value to Your West Chester or Liberty Township Home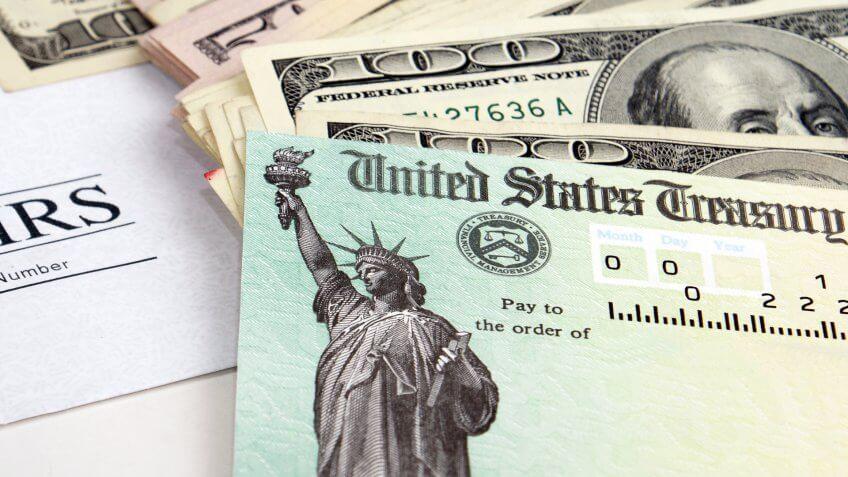 Tax season isn't exactly fun. Dredging through piles of paperwork and accounting for expenses we may have forgotten to document throughout the year can certainly be a headache. But after taking a litany of deductions, West Chester and Liberty Township homeowners often find Uncle Sam sending a big check back their way.
Have you thought about how you'll be spending your tax refund this year? Maybe you'll go on a long-overdue vacation. Maybe you'll pay down your student loans. Another option—reinvest those dollars into your West Chester or Liberty Township home for sale.
According to a recent study by Fidelity Investments, the average American gets a tax refund of about $2,953. It may seem like short money, but there are a number of ways to put this money towards projects that add value to your West Chester or Liberty Township property.
Here are a few of our favorite ideas, with the most budget-friendly options listed first:
Patch air leaks. Normally this is something we'd recommend West Chester and Liberty Township homeowners do in the fall in order to save on heating costs, but the same logic applies to save on cooling costs. Go around your home with a small flame and see if there are any small cracks or holes in walls or around windows and doors. If the flame flickers it means there's a draft. A little caulk can usually patch things up in no time. One tube of caulk costs less than $20 and will save you much more on heating and cooling down the line.


Add a fresh coat of paint. Personally, I hate painting. That said, it's amazing how far a fresh coat of paint goes in covering dings and scratches, and making a room feel instantly cleaner. Consider using a portion of your tax return to hire a professional. Remember to keep colors neutral if you plan on listing your West Chester or Liberty Township home for sale in the near future.


Do a deep clean. There's a reason they call it "Spring Cleaning!" – This is a great time to hire a professional cleaning crew to scrub your West Chester or Liberty Township house top to bottom. It is relatively inexpensive to have someone come in and steam-clean all of your carpets, battle hard-to-reach cob webs and polish your baseboards. Your home will feel lighter, fresher and more attractive as a result.


Give kitchen cabinets a facelift. Depending on the size of your kitchen (and the size of your tax return) you might be able to install a brand new set of kitchen cabinets. If that's out of your budget, you can still reface or repaint your existing cabinets. There are plenty of tutorials online that will give you ideas for doing so, and foolproof tips to make the project easier. Replacing handles is another easy way to upgrade cabinets. Say bye-bye to the flowered porcelain knobs. Sleek, stainless steel handle bars are a great way to attract those in search of West Chester and Liberty Township houses for sale.


Remodel a bathroom. Obviously, the smaller the bathroom the less expensive this will be. But on the less expensive end, consider adding a new vanity and mirror. You can also swap out old lighting fixtures with more modern fixtures to give the space a new feel. On the more expensive end, you might do a full bathroom makeover that includes installing a double vanity, adding a Jacuzzi tub and/or retiling the floors or walls around the shower.


Replace old appliances. If your current appliances are old and outdated, it may be a perfect time to invest in new ones. People looking for West Chester and Liberty Township houses for sale are typically looking for sleek, stainless steel models that add a modern feel. Even if you aren't looking to sell any time soon, replacing your older appliances with energy efficient appliances will lower your utility bills. Donate your old appliances and you'll be able to write them off as a charitable donation this time next year!


Tackle ordinary home maintenance. Let's face it – we're all guilty of kicking small projects down the road. Whether it's patching a corner of the roof or replacing a rickety hand rail, there are usually a handful of projects for any Butler County, OH homeowner to tackle at any given time. When you get your tax return, consider hiring a handy man to start checking some those projects off your list. You'll feel so much better without them hanging over your head!
While it would be so much more fun to take our tax returns and jet set to a tropic location, the responsibilities of homeownership shouldn't be overlooked. Investing in small home improvement projects now can add tremendous value over time. Chip away at projects every year and when you're eventually ready to list your West Chester or Liberty Township home for sale, the process will feel so much less daunting. And higher appraised value might just enable you to take that vacation, after all!
Interested in learning other ways to add value to your West Chester or Liberty Township home for sale? Give us a call today! We'd be happy to discuss in greater detail.