The 5 Hottest Bathroom Renovation Trends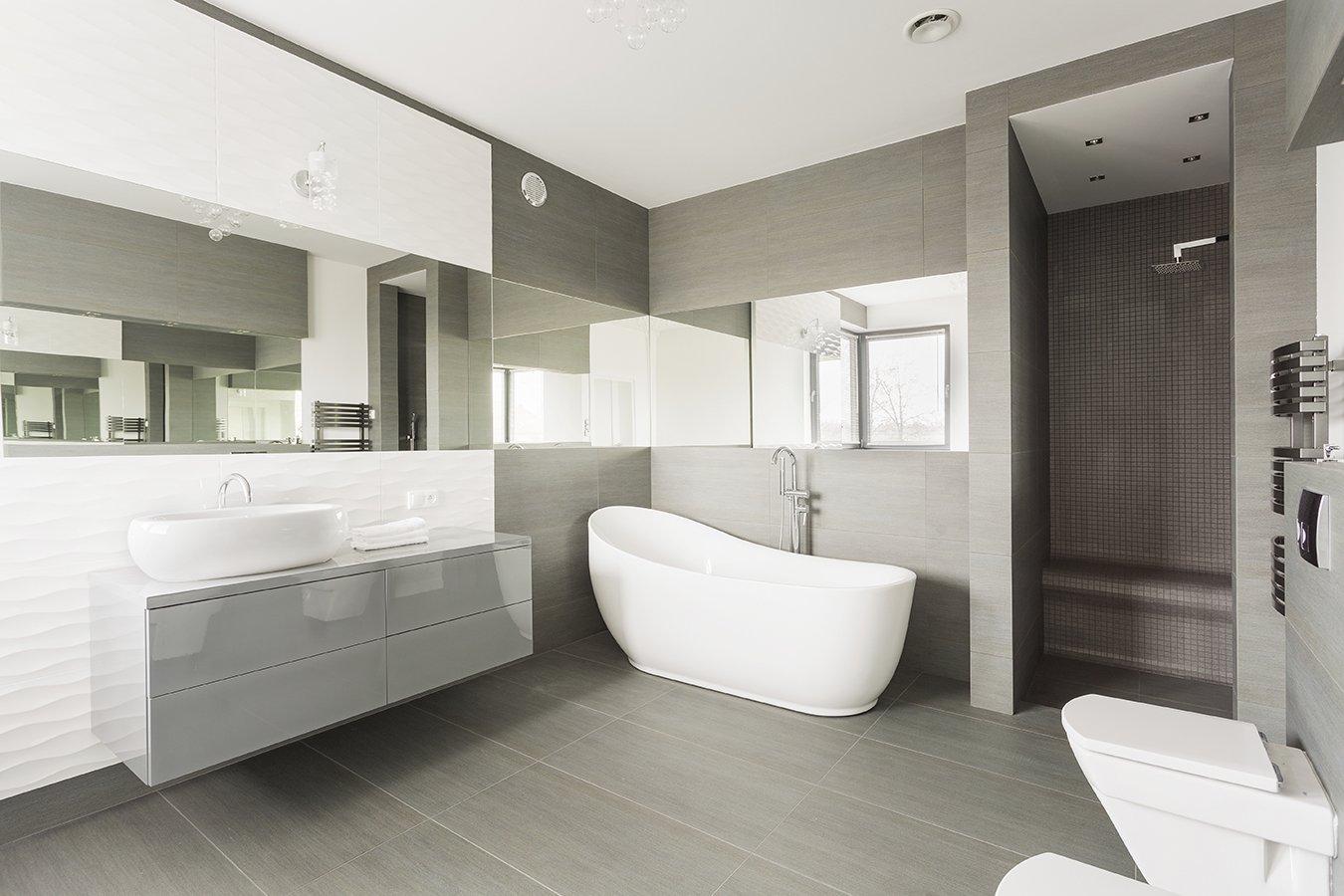 Thinking of renovating your West Chester or Liberty Township home for sale? Why not start with the bathroom? Sprucing up a bathroom can make the entire home feel more luxurious.
If you're ready for a bathroom remodel but aren't sure where to start, let us help! The latest trends in bathroom renovations may give you some inspiration. Here are five ideas that can help you make a splash.
Trick out the shower: You don't have to go MTV Cribs here. Instead, you can give a basic shower stall a boost with discreet water-safe speakers, steam-generating controls or a digital panel that programs the water stream's temperature and pressure.
Choose wood: Wood in the bathroom? Absolutely! All you need is the right type of wood and sealer. A simple wood slab can function as a floating vanity, planks can create an eye-catching feature wall, and slats on the shower floor can add warmth. Any way you use it, wood gives your West Chester or Liberty Township home for sale an organic, tactile feel to what can otherwise feel like a cold, sterile space.
Increase the size: Bigger may be better when it comes to your bathroom space. More of today's bathroom renovations focus on increasing room size, often with the aim of a light, open feel.
Add a standalone tub: A freestanding tub can steal the show in a bathroom revamp. It's not only a great design feature but also a way to create a relaxing, spa-like atmosphere.
Upgrade to high-tech: Bathrooms can be outfitted with all kinds of technology nowadays -- from high-tech toilets with self-cleaning mechanisms (yes please!) or heated seats to smart lighting that lets you sync it with your music and personalize hues.
Whether you try one or all of these trends, one thing is for sure: Once you renovate the bathroom in your West Chester or Liberty Township home, you'll wonder why you waited so long to get started. In fact, you may decide you don't want to sell after all!

If you're considering buying or selling a West Chester or Liberty Township home, give us a call! We're one of the top real estate agencies serving Butler County, OH. And plus – it's always fun to talk you through other tips and renovation techniques that will help add value to your home!