Looking to Buy? How DIY Credit Repair can Help You Qualify for a Mortgage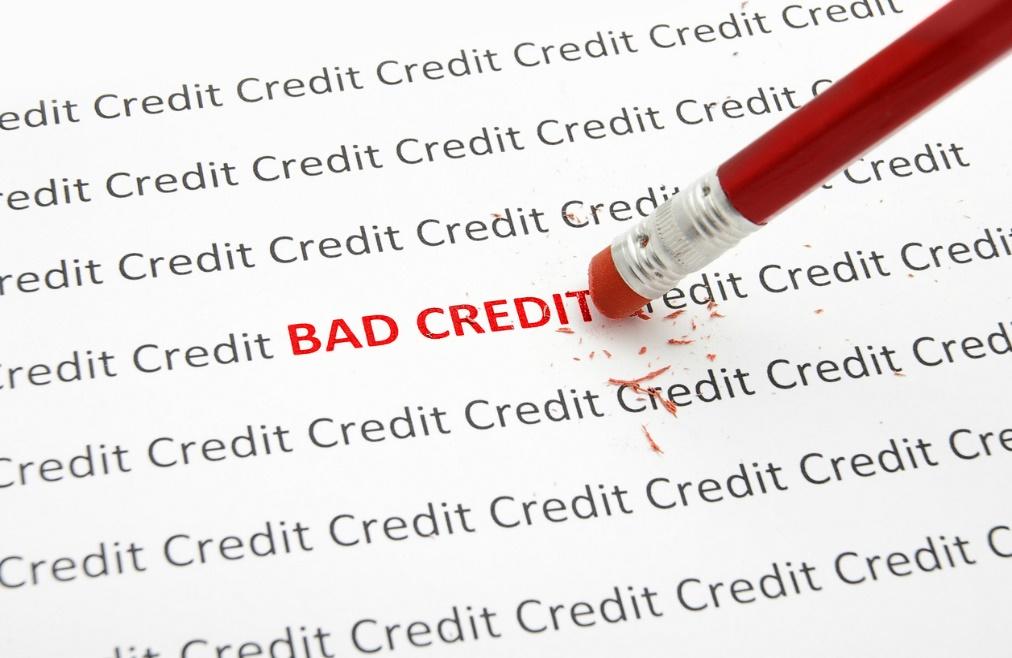 It can come as a surprise to some when they're denied a mortgage on the West Chester or Liberty Township home of their dreams. Some don't even realize at the time that they have bad credit!
But there's no need to panic. Think of this as one of life's many curveballs. There are ways to improve your credit score so you can buy a West Chester or Liberty Township home for sale. It might take time, but it can be done.
There are two ways to go about improving your credit score. The first is to engage the help of a credit repair company. In short, credit repair companies can help you get inaccurate and/or outdated information removed from your credit history.
The second option is to try and improve your credit history on your own, or what we like to call "DIY credit repair."
In fact, one of the reasons credit repair companies get a bad rap is because most of the services they offer are things that people can do themselves. That said, DIY credit repair can be daunting for many. Most don't even know where to get started.
DIY credit repair isn't for the faint of heart. But if you're willing to give it a try, here are a few steps to follow.
Request a credit report from all three credit bureaus.
Did you know that there are really three credit bureaus? Experian, TransUnion and Equifax are the big three. If you were denied a loan on a West Chester or Liberty Township home for sale, the lender may have only run your credit history through one of the bureaus. It's important to get a feel for how you rank across all three, as each evaluates a person's credit history a bit differently.
You can request a copy of your credit history from each of the companies for free once a year. Visit www.annualcreditreport.com for a free copy of your report. The website has been approved by the Federal Trade Commission (FTC) so you can be sure it isn't a scam.

Note: a credit history is different than just a credit score. There are a lot of websites and mobile apps out there (Credit Karma and Credit Sesame are two of the most popular) that will give you your credit score. But you really need a copy of your credit history to evaluate the inputs that are going into determining your credit score.
Evaluate the accuracy of your credit reports.
Most people find that their credit histories are indeed accurate. Maybe you have a credit card that you forgot you opened, had a balance on, and are now racking up interest payments on. It happens to the best of us. But on occasion, people find blemishes on their record that are totally inaccurate. Credit reports usually contain the following information:
Personal information, including your name, social security number, address and employment history;

Types of accounts, such as credit cards, loans, and debt;

Collections if any collection agency has pursued recovering money you owe;

Public records about any financial obligation, such as overdue tax payments or liens on your property; and

Credit inquiries that indicate whether you've applied for a new loan, how many new loans, and when.
Each bucket of information can influence your credit score when trying to buy a West Chester or Liberty Township home. For instance, if you try to open a number of new credit card accounts in a short period of time this could negatively impact your credit score. If you see credit cards opened that you didn't actually open, this is a red flag that needs to be addressed.

Pay close attention to missed payments, length of time using credit cards, the variety of accounts on your record, recent credit inquiries and your amount of available credit. These are the biggest influencers of your credit score.
Dispute any errors you find on your credit report.
After you've gone through your credit reports with a fine toothed comb, you'll want to dispute any information that's inaccurate. Errors aren't common, but they do happen! To dispute a record, make a copy of your credit report and highlight the information in question. Gather any information you have as backup (bank records, credit card payments, etc.) to prove the inaccuracy. Compile this information, write a letter to the credit bureau reporting the inaccuracy and detailing why that's not the case, and submit either online or by certified mail.

Contact the three credit bureaus for more information:
The FTC mandates that credit bureaus respond to your claim within 30 days. During that time, the credit bureau will contact the creditor to verify your claim. If the creditor does not respond within 30-45 days, the credit bureau will remove the account or correct the negative information from your credit report.
Request new copies of your credit report.
Give the credit bureau a few weeks to correct any inaccurate information on your credit report. Once 3-4 weeks have passed, request a fresh copy of your credit report to ensure the item has actually been deleted from your record.
So, is the DIY credit repair approach worth it? It can be. Credit repair companies can charge upwards of $500 or more to settle your credit history inaccuracies. So it can make sense to save the money and try and improve your credit history on your own if you're up for it.
Remember: having good credit is SO important when it comes time to buying a West Chester or Liberty Township home for sale. Be sure to get your financial ducks in a row before you start shopping for West Chester or Liberty Township homes for sale. That way, when you're ready to buy, you don't have to worry about whether the bank approves you for a loan.
It can take time to improve your credit score, but remember that buying a home can be within reach – just keep your eye on the prize!