Thinking of New Construction? Advice for First-Time Buyers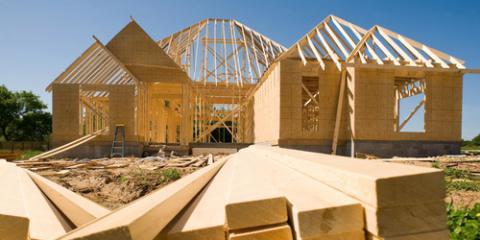 There's a common thread running through current real estate news: there's a severe inventory shortage, particularly in areas like West Chester and Liberty Township, OH. Homebuilders are taking notice—and taking advantage of demand. We've seen a swell of new construction recently.
If you're considering buying a newly-constructed West Chester or Liberty Township home for sale, here are a few things you'll want to consider.
Before we get started, know that buying new construction is a "horse of a different color." In other words, there are a few extra things homebuyers should know prior to signing any purchase and sales agreement on a newly built home.
So what are some of the ways that buying a new construction home is different from buying an existing home?
First, when considering the purchase of a new construction home:
Seek the advice and guidance of a Realtor/Agent BEFORE entering into a contract to buy a new construction home; and

Consult with a mortgage lender PRIOR to listing your current home for sale. Learn and fully-understand ALL your financing capabilities and options.
Also, expect home builders to REQUIRE a small deposit to hold a lot – at least until a contract can be agreed upon. Be prepared to negotiate your best price first. Then, and only then, discuss home building options, credits and financing. Builders often try to intertwine these discussions, so be clear on each topic.
You will be expected to pay the deposit before any construction begins (typically, 10% of the final negotiated purchase price).
When negotiating the new construction sales prices with the builder, consider the following:
How will home features (such as central air, appliances, upgraded flooring, etc.) be handled? Will you have the option to buy those outright at cost, or will the costs be added into the final purchase price? If it's the former, you could put the costs on your own credit cards or pay cash. If the latter, you'll be paying interest on them throughout the lifetime of your loan.
You should always compare the financing options presented to you by the builder with those offered by your own mortgage lender. Do this regardless of any "discounts" or special offers connected to the builder's financing.
Regarding financing terms:
It's important to understand that financing terms for new construction are different than that for existing homes. Here's why:
For existing homes: contracts for closing are typically written for 30 to 60 day periods.

For new construction: timelines generally run from 90 to 180 days (or sometimes more).

Interest rate locks: typical interest rate locks run for 60 days, but some lenders offer 90-day rate locks. A smaller number of lenders will offer "extended rate locks" to cover a borrower from "start to finish/closing" on a newly-built home.
Before signing a contract, you should also ask questions and fully educate yourself regarding anticipated real estate taxes on the newly constructed home you're buying. Start by determining the township the properties lies in, and then contact the local assessor to help you calculate future real estate taxes based on the local mill rate and anticipated home value.
If you are a buyer that currently owns a home, and it's not yet sold, you will need to consider the following:
How will you fund the deposit for the home builder?

If your home sells prior to your new construction completion, where will you live or stay while your new home gets built?
Now, let's talk buyer representation. Many buyers naively believe that they should negotiate directly with the builder instead of hiring their own West Chester or Liberty Township real estate agent. This is a big mistake! You should protect yourself by using the services of a buyer's agent to assist you throughout the process of buying a newly constructed home.
A buyer's agent will represent YOUR interests during transactions with a West Chester or Liberty Township homebuilder. The builder's agent or sales rep represents the interests of the builder.
We also recommend hiring a local real estate attorney to provide further guidance prior to signing a contract, or at a minimum, have a provision in the contract that allows time for an attorney to review the contract (even if you decide not to exercise that option). As one of the top real estate agencies serving West Chester and Liberty Township, we have a number of real estate attorneys that we can connect you with.
In short, having a contractor design a custom built home or buying new construction in general can be really exciting. But to fully understand if this time of home purchase is a good option for you, we recommend doing some preliminary homework.
For buyers looking in the West Chester and Liberty Township area, please reach out with any questions! We'd be happy to investigate and discuss all of the options available to you and assist you in applying those options moving forward during your home search, financing and purchase.