How Does Your Neighborhood Stack Up?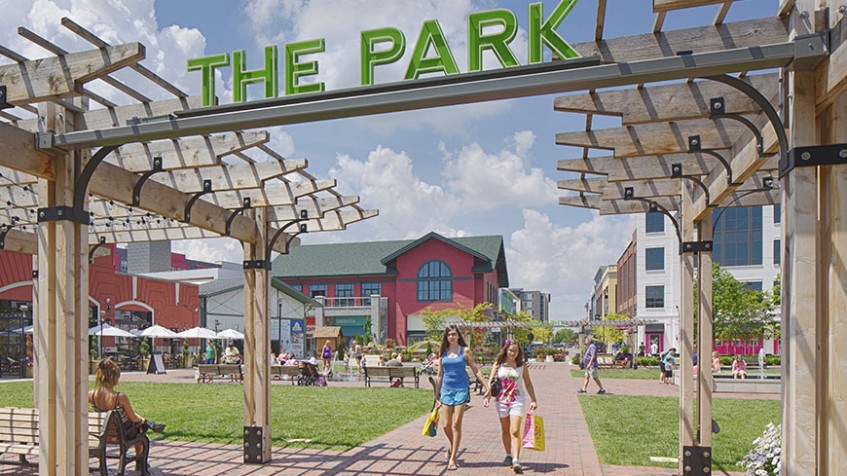 We've always known that West Chester and Liberty Township are terrific neighborhoods. They have great schools. They're loaded with great restaurants and retail. And they both offer a true sense of community, a place where singles and families alike can feel right at home.
But have you ever wondered how these neighborhoods stack up against the others? If you're shopping for West Chester and Liberty Township homes for sale, here's a bit of comparison for you to show you JUST how great these places are. And you don't have to take our word for it! Someone else has done the number crunching for us (thank goodness!).
Niche.com uses dozens of public data sets and millions of online reviews to assign grades and rankings to neighborhoods across the country. Researchers look at key aspects of K-12 schools, colleges and other quality of life indicators such as housing prices and local crime rates. We were thrilled—but certainly not surprised—to see West Chester and Liberty Township both get A's in a number of categories.
Let's look at West Chester Township first.
West Chester Township - Overall Niche Grade: A+
Public Schools: A Crime & Safety: B
Housing: A- Nightlife: A-
Good for Families: A+ Diversity: A-
Jobs: A- Weather: C+
Cost of Living: B+ Health & Fitness: B-
Outdoor Activities: A- Commute: B+
Not a bad scorecard, especially when you consider that West Chester's lowest scoring indicator was weather – nothing we can do anything about, unfortunately! And that's certainly not something that puts West Chester at a disadvantage relative to surrounding communities. We all have similar weather!
Here are a few of the resident reviews for West Chester Township that are cited by niche.com:
"West Chester is a very family oriented town with plenty of activities to do with family and friends. For example, they just built Liberty Center, which is an outdoor shopping mall with restaurants and a movie theater. West Chester is also just 20 minutes away from King's Island. One of my favorite things about West Chester is how safe I feel when I am there. Crime is not an issue and everybody is very friendly."
"West Chester Township is a great place to live and raise a family. They have one of the best public school systems in the state of Ohio. It's centrally located and easy to get to both the East and West side of Cincinnati. There are so many restaurants, places to shop, such as IKEA, and things to do, such as Top Golf. West Chester also has wonderful parks and activities that are fun for the whole family."
But West Chester has a little bit of competition from Liberty Township, which also ranks incredibly high on the majority of niche.com's indicators.
Liberty Township - Overall Niche Grade: A+
Public Schools: A Crime & Safety: N/A
Housing: A Nightlife: B
Good for Families: A+ Diversity: B
Jobs: A Weather: C+
Cost of Living: B Health & Fitness: B-
Outdoor Activities: A- Commute: B
There wasn't enough publicly-available data for Niche to assign Liberty Township with a Crime & Safety score, but in our experience, that's usually a good thing! If there was an abundance of data, that would mean there's more criminal activity. So rest assured, Liberty Township is also a very safe place to live. Just take a look at what residents have to say:
Liberty Township is an amazing suburb outside of Cincinnati. It offers beautiful parks, great schools and a welcoming atmosphere. Liberty Township is a great place for new families and children and I can't imagine living anywhere else!
I have lived in Liberty Township, Ohio for my entire life and I must say, I love it here. The people that live in the area are always polite, and the diversity of said people is incredible. I have met people that have climbed Mount Everest, nationally ranked Cross-Fit athletes, and doctors known nationwide for oncology. The schools in Liberty Township are outstanding. Liberty Township is also a safe area to live; I have never had any problems or concerns regarding my safety. I would feel completely comfortable talking to anyone in my neighborhood, regardless of if I know them or not. I love Liberty Township, and I would gladly continue my life here.
See, people often think West Chester and Liberty Township real estate agents are biased – that we only talk up these neighborhoods to try and sell you homes. So not true! That's why we love websites like Niche that aggregate others' feedback. This way you can learn more about these fantastic neighborhoods from neutral bystanders.
If you've been considering West Chester and Liberty Township homes for sale, give us a call. We'd be happy to introduce you to these fantastic communities. Once you spend a little time here, you'll see for yourself why there's so much here to love!