Spring Cleaning Tips for Homeowners Preparing to Sell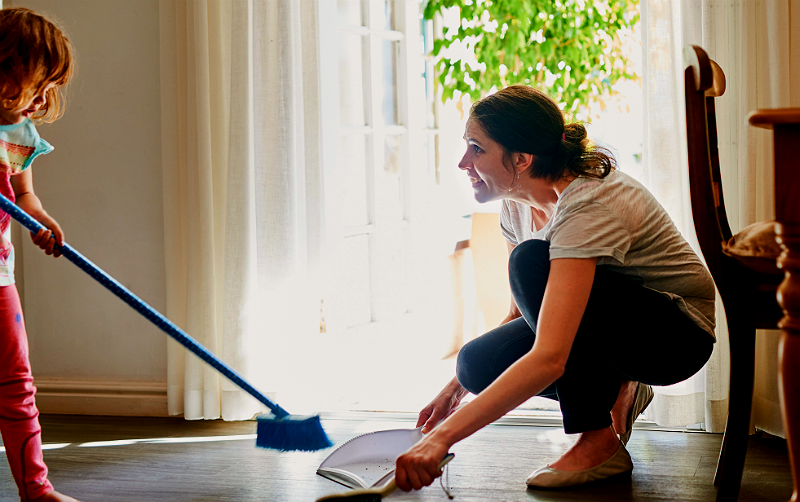 Spring has officially sprung! And for West Chester and Liberty Township homeowners – that means it's time to break out the cleaning supplies and get started with some good, ol' fashioned spring cleaning.
Spring cleaning is always an important task, but it's even more important for anyone planning to list their West Chester and Liberty Township homes for sale this year. You want your home to sparkle when people come to see it.
While you're probably up to speed on spring cleaning basics, like washing windows, cleaning blinds and shampooing rungs, there are several areas that you may overlook. Here are five areas that deserve a little extra love and attention before listing your West Chester or Liberty Township home for sale.
Smoke alarms.

Rather than waiting for the telltale chirp signifying low power, use daylight saving time or a holiday like Memorial Day as a reminder to replace the batteries in all of your home's smoke and carbon monoxide detectors. You should also wipe down each device to clear it from any dust or cobwebs that may have accumulated throughout the year.


Medicine cabinets.

When people come tour your West Chester or Liberty Township home for sale, they don't want to open the medicine cabinet and have it overflowing with outdated prescriptions and gunked-up toothpaste. Take some time to purge

your medicine cabinets and other storage areas in the bathroom, including cabinets next to or under the sink.


Kitchen pantry.

Stale spices and expired canned goods don't reflect well when showing West Chester and Liberty Township, OH homes for sale. Take this opportunity to wipe down shelves, reorganize the contents of the cabinet, and toss out any staled or expired goods.


Appliances.

Have you thought about cleaning the machines that do the cleaning for you? This simple task can help your washing machine, dishwasher and other gadgets run more efficiently. Wipe down the doors of all appliances, including any rubber ga

skets that help seal the doors tightly. Sanitize the inside of your dishwasher and washing machine, and run your oven on a high-heat clean cycle to loosen any caked-on foods.


Ceiling fans.
When was the last time you removed the dust that's accumulated on your ceiling fans? If it's been a while, now is the time to tackle this spring cleaning chore. Ceiling fans can add value to West Chester and Liberty Township homes for sale, but you want to be sure these look great. You want them to be clean and in good working order when people come to touryour home. Simplify this process by slipping a damp pillowcase over each blade and slowly pulling it back.
There's no point in spring cleaning if you're using dirty tools for the job. Be sure you replace sponges regularly and run cleaning cloths through a hot-water cycle in the washing machine. And don't forget the broom! The broom deserves a shake, vacuum and hose down to keep it clean and useful.
While spring cleaning isn't our favorite part of spring, it's absolutely necessary if you're planning to list your West Chester or Liberty Township home for sale this season. So, grab a few friends, crank up the music and get going! You never know when someone will knock on your door looking to come inside for a peek.
Interested in more ways to prepare your West Chester or Liberty Township, OH home for sale? Give us a call today! Our team is among the leading real estate agencies in Butler County and we'd be happy to have a no-obligation chat about the strategies that will best position your home for a successful sale.