Shopping for a Home Loan? 9 Key Mortgage Terms You Need to Know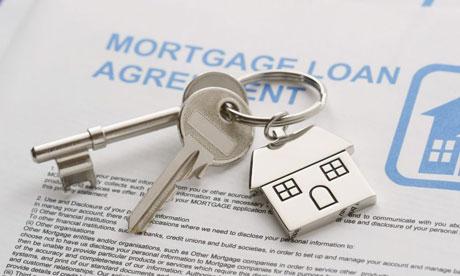 You have a lot to consider when shopping for West Chester or Liberty Township homes for sale. Who should you use as your real estate agent? Which neighborhood do you want to buy in? How much can you realistically afford? So much to think about before you even start shopping for a home loan, which adds a whole separate set of considerations!
The financing process can seem overwhelming, particularly if you aren't familiar with the lingo. Here are 9 key mortgage terms you need to know.
Fixed-rate mortgage: With a fixed-rate mortgage, your interest rate stays the same for the entire loan, which means your monthly payments do too. That predictability can help with budget planning, but fixed-rate loans sometimes come with a higher interest rate than other loans.

Adjustable-rate mortgage (ARM): Your payments on an ARM stay the same for a set period but then change annually according to federal interest rates. While unpredictable on the back end, the initial rate is often lower than a fixed-rate loan.

Points: A point equals 1% of a mortgage loan, and this is a one-time up-front payment due at closing. Lenders charge points as a way to make a profit. Points may be paid by either the buyer or the seller, or split between them. Within limits, points are usually tax deductible.

Pre-qualification: Getting prequalified is one of the first steps you should take when shopping for West Chester or Liberty Township real estate. A pre-qualification is an early evaluation by a lender that looks at your credit report, earnings, savings and debt information. The lender will then give you a nonbinding estimate of the mortgage amount you'd qualify for – in other words, how much "house" you can afford. Once you have an offer accepted, you'll move into the pre-approval process (see below).

Preapproval: This process goes one step further than a pre-qualification. It means the lender has contacted your employer, bank and other places to verify all claims of earning and assets. In return, you receive a letter stating the lender is willing to grant a mortgage for a specific amount, at a certain rate, for a specific period of time. Be careful to watch the expiration date of your pre-approval. Once it expires, you may need to go through the pre-approval process all over again which can delay your closing.

Rate lock: A rate lock is a commitment issued by your lender guaranteeing a specific interest rate for a specified period of time. For instance, you might "lock in" your interest rate for 60 days. When your rate lock expires, the bank will reevaluate your interest rate based on current market conditions. Interest rates are constantly fluctuating, and could go up or down during that time.

Closing costs: At your closing, you'll be required to pay for various services associated with the purchase of your new West Chester or Liberty Township home, like paperwork processing and credit reports. To avoid any surprises, carefully review the loan estimate you receive from your lender. This document, which is sent to most borrowers within three business days of receiving a loan application, outlines your estimated closing costs. Expect to pay anywhere between $5,000 and $10,000 in closing costs.

Escrow: When you go to make an offer on a West Chester or Liberty Township home for sale, you'll need to submit earnest money that goes into escrow – an account held by a neutral third party (usually a bank or attorney's office). Those funds are then disbursed once the deal is finalized. You may also pay into escrow if your lender requires you to pay a portion of your real estate taxes each month. That money is then used to cover the tax bill when it comes due.

Private mortgage insurance (PMI): If your down payment is less than 20% of the full purchase price, your lender may require private mortgage insurance. You typically pay PMI along with your mortgage, though it usually drops off once your loan balance reaches a certain marker (usually 80% of the original loan). Eliminating PMI may require you to refinance. As a general rule of thumb, we encourage West Chester and Liberty Township homebuyers to try to put down 20% so they can avoid PMI, which can add hundreds of dollars to your monthly mortgage payment.
We've said it before but it's worth saying again: if you're in the market for West Chester or Liberty Township homes for sale, you should always shop around for mortgages! The difference between one loan and another can add up to tens of thousands of dollars over the lifetime of your loan.
Not sure where to begin? Try giving our friend Taylor Perry a call. Taylor is a mortgage loan officer at PNC Bank. He's worked with dozens of West Chester and Liberty Township homebuyers, helping them ID the best mortgage for their specific needs. He's the ultimate professional. Tell him we sent you, and you're sure to be in good hands!
Taylor Perry, Mortgage Loan Officer, PNC Bank
(e) taylor.perry@pnc.com | (p) 513-346-3609