Through Thick and Thin: Five Reasons Your Real Estate Agent Will Become Your BFF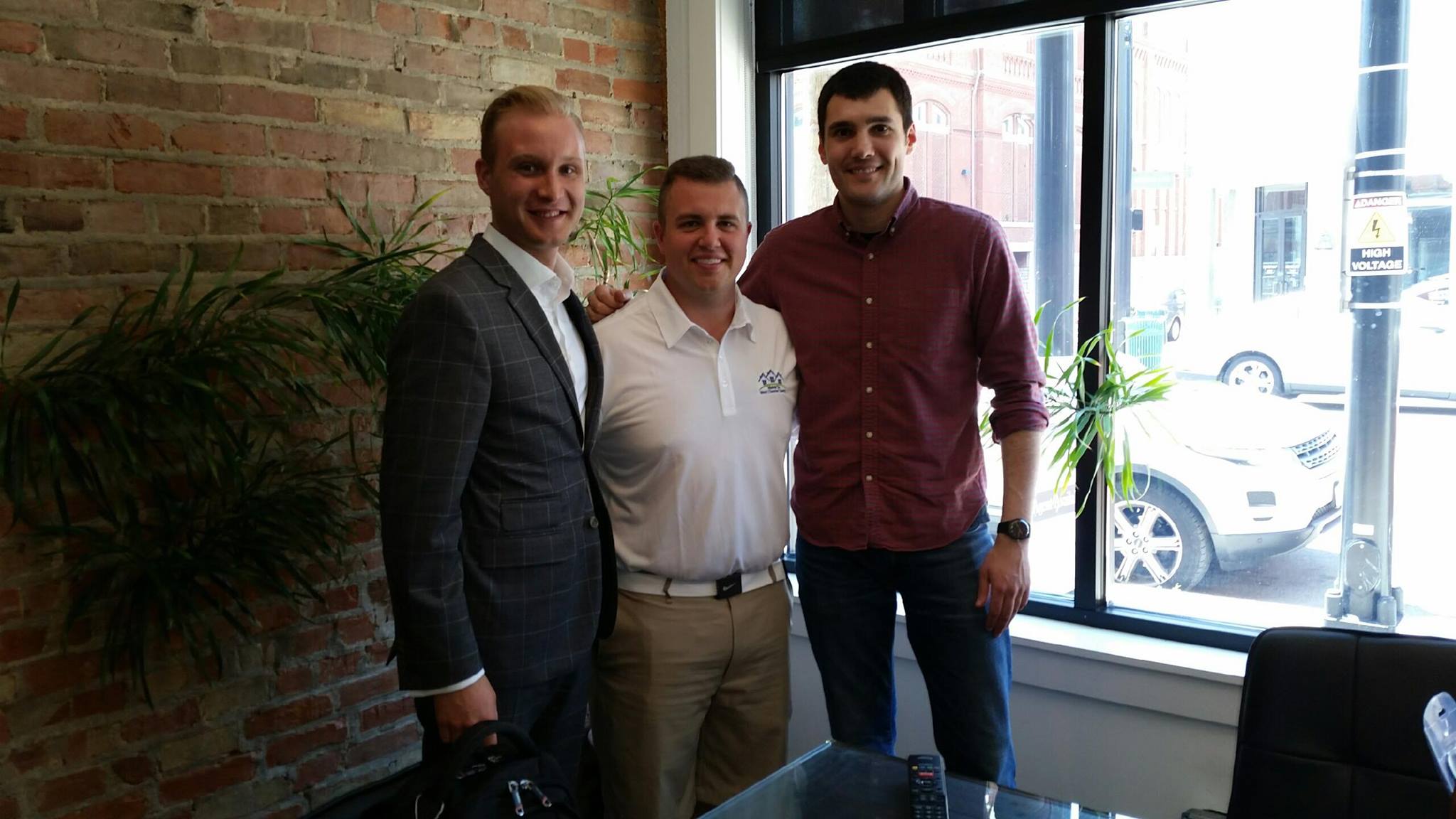 They say that making new friends becomes more difficult the older we get. But for us real estate agents, we have more best friends than fingers and toes to count them on!
The process of buying or listing a West Chester or Liberty Township home for sale can be stressful – and that's where we come in to provide comfort, reassurance and guidance through the process. More often than not, my clients turn into life-long friends as a result!
Still not convinced? Here are the top 5 reasons your West Chester or Liberty Township real estate agent is your biggest supporter, #1 ally and the best friend you never even knew you had:
I'm a good listener. Think about the qualities you look for in a best friend. I bet a good listener is right at the top of the list. As one of the top real estate agents in Butler County, OH – being a good listener is one of my first priorities. I'm talking about listening to you, really listening to you. Your wants, hopes, fears and dreams.

You'll always have my full attention when divulging why you want to sell your West Chester or Liberty Township home, or how this purchase fits into your bigger life scheme. Looking for a home with an in-law apartment but scared about your mother-in-law moving in? Tell me all about it. I'm here to listen to the good, the bad and the ugly as we shop from house to house.

I'll always tell you the truth. Of course there are legal obligations that require me to disclose certain information (e.g. when I identify asbestos or smell mold). But as your West Chester or Liberty Township realtor, I won't just tell you what I'm required—I'll be honest with you about everything during the home buying or selling process.

I'll tell you when I think you're stretching your budget too far, or when your offer won't be competitive enough. I'll even tell you when I think you're being unrealistic about a house or too headstrong during negotiations. You might not like it at the time, but if I'm not being brutally honest with you as your agent then I'm doing you a disservice. Like the friend who talked you out of that horrid pleather jacket, you'll thank me in the end.

I'll never judge you. Look, I get it. Maybe you just couldn't avoid the pleather bomber jacket. I forgive you. In fact, as your Realtor, I'll never judge you. I know that sometimes people find themselves in bad situations that lead to buying or selling a West Chester or Liberty Township, Ohio property. I've seen it happen dozens of times and honestly, who am I to judge?

I don't care if you're a trust fund baby that's never worked a day in your life and you're out there shopping for a multi-million dollar home that others say you don't deserve; doesn't bother me. I won't criticize you for your Formica countertops or your mint green bathroom décor. Whatever the circumstance, I'm here to help you get through the home buying or selling process judgment-free.

I've always got your back. Even when we disagree, if you feel strongly about something – like a low-ball offer you want to make on a property – I'll always have your back. I'll fight for you tooth and nail to protect your best interests and make sure that we always put our best foot forward. I'll stay up all night helping you de-clutter before an open house, and I'll answer your 3am call when you freak out the night before closing on the West Chester or Liberty Township, OH home of your dreams. That's what friends are for.

I'm in it for the long haul. It doesn't matter whether you want to look at six West Chester or Liberty Township houses for sale or six hundred – I understand that buying or selling a home is not only a huge financial decision, but one that you'll have to live with for a long time. At the end of the night, you have to be comfortable with where you rest your head, so I won't pressure you into a decision you aren't ready to make.

Even if that 600th house doesn't make the cut, I'll bring you to houses 601, 602 and beyond until we find something that does. I'm here for you until we get it right. Even after closing, I'll be here if you have questions about hiring West Chester and Liberty Township contractors or finding tenants. I hope you know that our relationship is a friendship I want to last well into the future.
In the past year alone, I've attended three weddings, five birthday parties, a baptism and gone on vacation with my clients—because to me, a client isn't just a client. A client is a life-long friend. And it's this mentality that's helped me become one of the top real estate agents in West Chester and Liberty Township, Ohio.
Give me a call and see for yourself. After all, we could all use another friend!